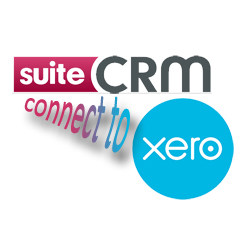 SuiteCRM BI-Directional link to Xero
Automated BI-DIRECTIONAL synch between SuiteCRM and Xero, synch most recent record. Accounts, Contacts, Invoice and Products, connect and forget. Synch based on your criteria. This module also gives you the ability to manually update Accounts/Contacts/Invoice records to/from Xero
#2207 - Customized information
Closed
General Question
created by AIE 2 years ago
Would we be able to determine what information pulls through to a Xero customer from SuiteCRM? Specifically on the following:
1. Customer information: Populated fields (standard and customized info) within CRM needs to pull to multiple contact information fields. This includes the "contact name" and multiple "Primary person" contact details.
2. Xero tracking functionality: Would we be able to populate tracking information as part of the pull? For example the sale is linked to a region (which is dictated by tracking functionality in Xero) the pull from CRM should update this field.
3. Xero grouping: Can we automatically assign the transaction puled from CRM to a group within Xero. For example there is specific debtor groups within Xero (active, on hold) we utilize for management purposes. As soon as the invoice is posted to Xero we would like this group to be automated within Xero as it is determined within CRM.
How would we go about implementing the above?
Supported Versions
7.10.0 to 7.11.22
Most Recent Love from Users
ychon08