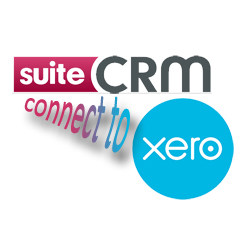 SuiteCRM BI-Directional link to Xero
Automated BI-DIRECTIONAL synch between SuiteCRM and Xero, synch most recent record. Accounts, Contacts, Invoice and Products, connect and forget. Synch based on your criteria. This module also gives you the ability to manually update Accounts/Contacts/Invoice records to/from Xero
#2203 - Customization Options
Closed
General Question
created by AIE 2 years ago
Good day. We have made some custom changes on our SuiteCRM, and would like to discuss the following with someone:
1) Installation seems to overwrite certain files related to Contact, Accounts and Quotes (as per our test environment install). Would like to discuss this further.
2) We need to understand the options to further apply custom changes between SuiteCRM and Xero. Would like to discuss this in more detail.
Currently, we have only installed the add-on for the test environment. We need to discuss the above, and possibly more, before we can proceed with planning the live install.
Supported Versions
7.10.0 to 7.11.22
Most Recent Love from Users
ychon08