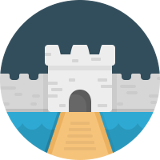 Control what your users can access and save time, money, and frustrations. Lock down sensitive data in SuiteCRM to specific groups or teams. Supports unlimited assigned users, unlimited group assignments to records, custom layouts for each group, login/sudo capabilities and much more.
#939 - Duplication of AOR reports removes fields and conditions from parent record
Closed
Bug?
created by BoXBo 4 years ago
After opening an issue an SuiteCRM (https://github.com/salesagility/SuiteCRM/issues/5109) it looks like this issue is coming from latest SecuritySuite.
I've tested with - Latest SuiteCRM version 7.9.11 - Latest SecuritySuite version SuiteCRM_7.9.11_SecuritySuite_v3.1.5.zip - Environment PHP 7.1 & MySQL
Fresh SuiteCRM is working as expected. As soon as I've installed SecuritySuite the duplication problem occurs. There are no other modules installed.
Supported Versions
7.6.2 to 7.12.6