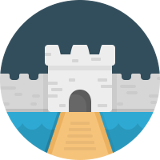 Control what your users can access and save time, money, and frustrations. Lock down sensitive data in SuiteCRM to specific groups or teams. Supports unlimited assigned users, unlimited group assignments to records, custom layouts for each group, login/sudo capabilities and much more.
#880 - Layouts not applying to Security Group
In Progress
Bug?
created by jteeple 4 years ago
We have a Module called Line Items that is only used to display within our Orders Module. I can create a Layout for Orders and it is effective but the Layout I created for Line Items does not seem to apply when that module is displayed in the Order Module.
Supported Versions
7.6.2 to 7.12.6