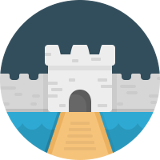 Control what your users can access and save time, money, and frustrations. Lock down sensitive data in SuiteCRM to specific groups or teams. Supports unlimited assigned users, unlimited group assignments to records, custom layouts for each group, login/sudo capabilities and much more.
#792 - Layout Issue
Closed
Bug?
created by peterjakob

Verified Purchase

4 years ago
Hello,
I am currently using SuiteCRM 7.8.1 and using version Security Groups - Full Edition 2.9.6.
I have a module where I have created custom layout to match a security group the user belongs to. In DetailView it works but in EditView I still get the default layout. Any ideas?
Also, is there a new version I should move to? 3.9.6?
Thanks, Peter
Supported Versions
7.6.2 to 7.12.6