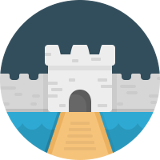 Control what your users can access and save time, money, and frustrations. Lock down sensitive data in SuiteCRM to specific groups or teams. Supports unlimited assigned users, unlimited group assignments to records, custom layouts for each group, login/sudo capabilities and much more.
#4477 - User with two groups, and different edit views
Hi, I have a question about functionality of security suite, for SuiteCRM.
I have a user who is in two groups (Group A, Group B) Each group has a different editing layout for a specific module.
We need that when a record of this module is associated to group A, the user can edit what they have permissions in that group by the definition of the layout. Likewise, when the user are in group B.
Currently, no matter what group the record is in, the user always has the same editing options.
Thanks.
Supported Versions
7.6.2 to 7.12.6