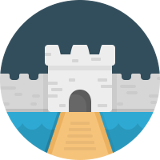 Control what your users can access and save time, money, and frustrations. Lock down sensitive data in SuiteCRM to specific groups or teams. Supports unlimited assigned users, unlimited group assignments to records, custom layouts for each group, login/sudo capabilities and much more.
#3940 - Error 500 when adding additional assigned users to Task
Closed
Bug?
created by diegoandsu

Verified Purchase

11 months ago
Hi, On suitecrm 7.11.21. when you add addtional assigned users to a task it crashes and displays "Error 500". The record is saved properly but you have to hit the back button to see the record again.
Supported Versions
7.6.2 to 7.12.6