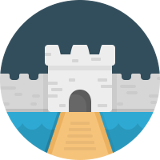 Control what your users can access and save time, money, and frustrations. Lock down sensitive data in SuiteCRM to specific groups or teams. Supports unlimited assigned users, unlimited group assignments to records, custom layouts for each group, login/sudo capabilities and much more.
#3229 - Individual Dashlet configuration for Groups in Studio no longer works
In Progress
Bug?
created by sgi a year ago
Hi, in 3.1.18 we had a lot auf individual Dashlets list and search configs for different Security Groups in Studio. Now we updated to 3.1.22 and the configs are not longer working. Only the Dashlet list and search config for the standard "group" is activated for every user.
Can you please reactivate this feature?
Br, sgi
Supported Versions
7.6.2 to 7.12.6