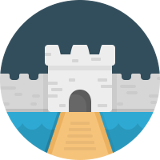 Control what your users can access and save time, money, and frustrations. Lock down sensitive data in SuiteCRM to specific groups or teams. Supports unlimited assigned users, unlimited group assignments to records, custom layouts for each group, login/sudo capabilities and much more.
#2982 - Additional Assigned Users not retained on duplicated record
Closed
Bug?
created by Groupe Cahors

Verified Purchase

2 years ago
Hi,
there seems to be a bug with the Additional Assigned User(s) information when duplicating records. When duplicating a record, for instance a quote or an opportunity, the Additional Assigned User(s) information seems to be retained while in the edit view of the new record, which is all well. However, this information is lost on saving the new record and users have to go back into edit view to manually populate the information again. On duplication, the same Additional Assigned User(s) from the source record should be retained on the newly created record.
Thanks for looking into it and getting back to us.
Regards Nicolas
Supported Versions
7.6.2 to 7.12.6