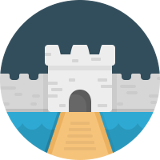 Control what your users can access and save time, money, and frustrations. Lock down sensitive data in SuiteCRM to specific groups or teams. Supports unlimited assigned users, unlimited group assignments to records, custom layouts for each group, login/sudo capabilities and much more.
#2837 - Unable to add users to Meeting
Closed
General Question
created by Solus

Verified Purchase

2 years ago
Having setup Security Groups and Roles I have a question regarding User Admin and Meetings. I setup various Groups and 2 Roles - Manager and Assistant. Both Managers and Assistants can create meetings and whilst they can invite all Contacts from their respective groups, they can only invite Users that they themselves have created. Similarly, a User can only administer Users they have created and not other Users within their Group. How do I set up the Roles/Groups to allow the behaviour I require?
Supported Versions
7.6.2 to 7.12.6