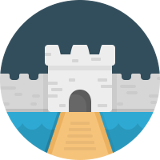 Control what your users can access and save time, money, and frustrations. Lock down sensitive data in SuiteCRM to specific groups or teams. Supports unlimited assigned users, unlimited group assignments to records, custom layouts for each group, login/sudo capabilities and much more.
#2632 - I need a user can create, but not edit the records.
Hi, I have a role in which users should be able to create records, but not be able to edit them. When configuring the role, I see that removing the edition also removes the creation. Can you help me?
Supported Versions
7.6.2 to 7.12.6