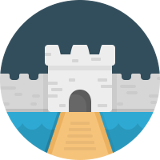 Control what your users can access and save time, money, and frustrations. Lock down sensitive data in SuiteCRM to specific groups or teams. Supports unlimited assigned users, unlimited group assignments to records, custom layouts for each group, login/sudo capabilities and much more.
#1921 - You have been logged out because your session has expired.
After installation of Security Suite on 3/25, the newly created users are not able to login.
Disk is not full. checked session folder, everything is fine there.
I am on SuiteCRM 7.10.11.
Seems like SuiteCRM 7.11 has an issue with https://suitecrm.com/suitecrm/forum/installation-upgrade-help/21607-unable-do-login
That led me to look at the Users.php . I see that the Users.php was changed and there is notable difference in the original vs changed. The exact same date on 3/25
Supported Versions
7.6.2 to 7.12.6