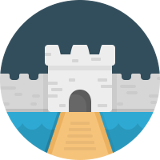 Control what your users can access and save time, money, and frustrations. Lock down sensitive data in SuiteCRM to specific groups or teams. Supports unlimited assigned users, unlimited group assignments to records, custom layouts for each group, login/sudo capabilities and much more.
#1879 - Worfklwos for Additional Users field
In Progress
Feature
created by it7 3 years ago
Hello there,
I want to create workflow if a lead is assigned under user "X" to add values in additional user(s) filed "X1" and "X2" but I can't find additional users filed in Workflows.
In leads/accounts panel i can see the field additional assigned user(s) (leads on creation screenshot attached)
Please advise if is possible to add values in additional user(s) filed via Workflow module.
Thank you
Supported Versions
7.6.2 to 7.12.6