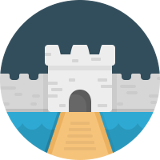 Control what your users can access and save time, money, and frustrations. Lock down sensitive data in SuiteCRM to specific groups or teams. Supports unlimited assigned users, unlimited group assignments to records, custom layouts for each group, login/sudo capabilities and much more.
#1807 - Layout Tab/Panel naming Issue
It appears that when editing the layout view for a groups layout it is forcibly taking upon the name from another view (default or another group) I am trying to name Group B's first panel (below primary panel/tab) Colleges, but it is replaced with the words Traditional Info from Group A's Second Tab or from default's Second Tab (unsure which).
CRM Version 7.8.16
Supported Versions
7.6.2 to 7.12.6