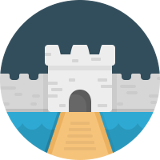 Control what your users can access and save time, money, and frustrations. Lock down sensitive data in SuiteCRM to specific groups or teams. Supports unlimited assigned users, unlimited group assignments to records, custom layouts for each group, login/sudo capabilities and much more.
#1755 - This page isn't working after complete the instalation
In Progress
Bug?
created by itadmin 3 years ago
After plugin installation finished then Suite CRM becomes as unavailable. It looks like CRM crash.
Error message:
This page isn`t working. HTTP Error 500
Suite CRM version :
Version 7.10.7
I do not know what is the issue, from Server Logs i can`t found yet more details, maybe there is a conflict with other modules or is a problem with our Suite CRM Version or something else?
Please advise.
Supported Versions
7.6.2 to 7.12.6