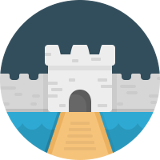 Control what your users can access and save time, money, and frustrations. Lock down sensitive data in SuiteCRM to specific groups or teams. Supports unlimited assigned users, unlimited group assignments to records, custom layouts for each group, login/sudo capabilities and much more.
#1657 - Security Group Layouts edit view detail view syncing from Default
I have created a security group we will call Sales for the sake of this ticket. I created a Sales layout for the contact module. I edited the edit view (sync to detail view is checked) and saved & deployed it. I then went back to default view and changed the edit view and saved & deployed that. Now I see that the detail view for the Sales layout matches the edit view for the Default layout. I have tried redeploying the edit view for the sales layout and it does not change the detail view.
Supported Versions
7.6.2 to 7.12.6