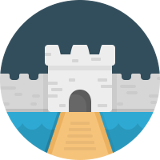 Control what your users can access and save time, money, and frustrations. Lock down sensitive data in SuiteCRM to specific groups or teams. Supports unlimited assigned users, unlimited group assignments to records, custom layouts for each group, login/sudo capabilities and much more.
#1409 - Incompatibility with Suite CRM version 7.9.4
In Progress
Bug?
created by riyazg 4 years ago
The plugin is incompatible with Suite CRM version 7.9.4. We wanted to use this plugin for our business since the functionalities serve our long pending requirements. Please check and let us know if there any update available.
Supported Versions
7.6.2 to 7.12.6