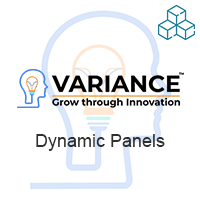 Need to show or hide fields or panels based on the value of another field? For this requirement Dynamic Panels is the perfect solution. The advanced configuration tools allow you to clearly define what should happen whenever a field value changes.
#4347 - Display fields Dynamically is not working as expected
In Progress
Bug?
created by digitlicensing

Verified Purchase

5 months ago
Hi i have added Some conditions for dynamic fields then i removed those conditions and then I did add the same but this time it is not working as it was working before
Please suggest.
Regards Shanth
Supported Versions
7.7.0 to 7.12.6