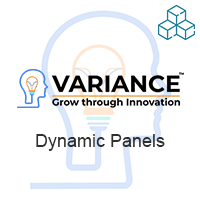 Need to show or hide fields or panels based on the value of another field? For this requirement Dynamic Panels is the perfect solution. The advanced configuration tools allow you to clearly define what should happen whenever a field value changes.
#3595 - hidden panels won't appear
Hi there
I've been struggling to configure our setup.

This will hide all the panels which is what we want however with the next condition:

Panels that are already hidden will not show up no matter what.
Supported Versions
7.7.0 to 7.12.6