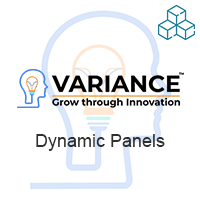 Need to show or hide fields or panels based on the value of another field? For this requirement Dynamic Panels is the perfect solution. The advanced configuration tools allow you to clearly define what should happen whenever a field value changes.
#2270 - Dynamic Panels Not Visible in the admin configuration
Closed
Bug?
created by vpc

Verified Purchase

3 years ago
Hi!
I have updated the Dynamic panel to version 0.4. In my local environment its works well but when I push the scrip online it doesn't work. The dependences work well for the create and view for modules but in the admin setting area, I can't find the dynamic panel.
Thanks for helping because we can't add now or manage dependencies using interface.
Supported Versions
7.7.0 to 7.12.6