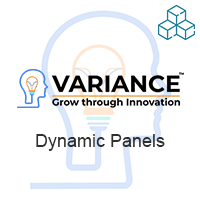 Need to show or hide fields or panels based on the value of another field? For this requirement Dynamic Panels is the perfect solution. The advanced configuration tools allow you to clearly define what should happen whenever a field value changes.
#1761 - which version?
Closed
Bug?
created by jkoop

Verified Purchase

3 years ago
I'm using version 7.8.5. I purchased the plug-in last week. I downloaded 1.1-v7.10. I see on the release notes that I should have used v7.8 but I also see releases notes for version 2.0 and above. 2.0 is not an option for download.
The module installed correctly however it does not function....won't hide panels or fields. Do I need to uninstall 7.10 and install v7.8? I'm a bit under the gun on a project and appreciate any help you can offer.
Supported Versions
7.7.0 to 7.12.6