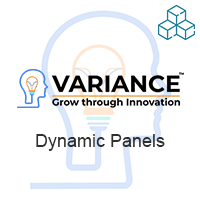 Need to show or hide fields or panels based on the value of another field? For this requirement Dynamic Panels is the perfect solution. The advanced configuration tools allow you to clearly define what should happen whenever a field value changes.
#1467 - Technical Support
Closed
General Question
created by martin1

Verified Purchase

4 years ago
How do I do if I want to hide the panel/field according to regular user/role? Currently, this plugin will hide from Admin user too, in this case the admin user cannot perform the work that they supposed to do.
There are "undefined" in the Condition and Assign Value steps.
I am using a plugin called dynamic field, it is seems that Dynamic Panels is not compatible with this plugin, it will only hide the label but not the field itself if I make the field dynamic in dynamic field plugin, in this case how do I need to make it work?
Supported Versions
7.7.0 to 7.12.6