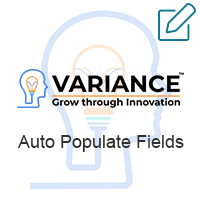 Need to auto populate value based on the value of related field? For this requirement Auto Populate is the perfect solution. The advanced configuration tools allow you to clearly define what should happen whenever a related field value changes.
#3113 - Urgent - payment cancellation invoice: #11164
Closed
General Question
created by NALEP a year ago
We have recently purchased a trial of the Auto Populated Fields plugin. Having tested it, we realised the plugin could not offer all the functions we needed, so we have decided to cancel it. Only today, having received the invoice # 11164-22879 for $99, we have realised that another trial plugin was cancelled instead of the Auto Populated Fields by mistake within the trial period. We kindly ask you to credit back the payment of $99 to the original payment method.
Please accept our apologies and hope for your understanding, we will provide positive feedback about your great customer service.
Following your reply we will then cancel the Plug-in.
I look forward to hearing from you.
Supported Versions
7.0.0 to 7.11.22