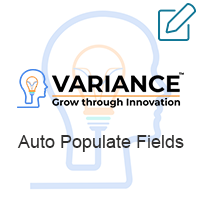 Need to auto populate value based on the value of related field? For this requirement Auto Populate is the perfect solution. The advanced configuration tools allow you to clearly define what should happen whenever a related field value changes.
#2840 - Not populating relate fields
Closed
Bug?
created by kinetix 2 years ago
I installed the latest version of your plugin but it is not populating related fields. I checked a previous ticket that stated this was resolved with a new build but I just tested it out and the fields are not population. Do you have a fix for this? I installed VIAutoPopulateFields-8.0-Version7.11.
Supported Versions
7.7.0 to 7.12.6