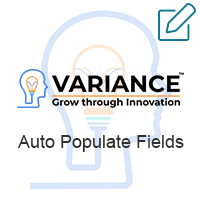 Need to auto populate value based on the value of related field? For this requirement Auto Populate is the perfect solution. The advanced configuration tools allow you to clearly define what should happen whenever a related field value changes.
#2811 - Functiolity Not working
Closed
General Question
created by CA. B.C.Chechani

Verified Purchase

a year ago
Hi,
I could not see working functionality to evaluate in my system , whether it supports multi select fields and relate ( one to One relationship ) fields.
Regards
CA. B.C.Chechani
Supported Versions
7.0.0 to 7.11.22