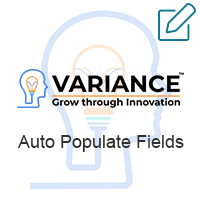 Need to auto populate value based on the value of related field? For this requirement Auto Populate is the perfect solution. The advanced configuration tools allow you to clearly define what should happen whenever a related field value changes.
#2651 - Can't copy relate fields and date format issue
Closed
Bug?
created by Groupe Cahors

Verified Purchase

a year ago
Hi ,
I downloaded VIAutoPopulateFields-6.0-Version7.11.zip yesterday. Our Suitecrm version is 7.11.8.
I' m facing the two following issues :
1) I Can't copy relate fields from one module to another. I have an empty value and when i want to save the record, i ve got a "No match for field: prescripteur"
2) We have also a problem when populating a date. We use dd/mm/yyyy date format.
For exemple : Our date in the first module is 18/03/2020
after populating the date is 2020-03-18. As a consequence, when saving the record we ve got an "Invalid Value" message.
thank's in advancce for supporting us.
Christophe
Supported Versions
7.0.0 to 7.11.22