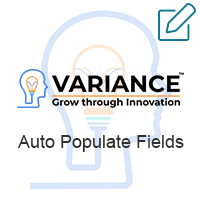 Need to auto populate value based on the value of related field? For this requirement Auto Populate is the perfect solution. The advanced configuration tools allow you to clearly define what should happen whenever a related field value changes.
#2448 - Secondary Module NOT Populating
Closed
Installation
created by RakataTech

Verified Purchase

a year ago
Hello,
I have installed the Module as per your instructions and ran the repair. However when I got to the module to create an auto populate field I NEVER get an option to add a secondary module. It is always blank.
The Secondary Module is always BLANK.
It doesn't matter what Primary Module I select the second never populates.
Please see screenshot Attached.
Dwight![autopopulate.png]
(https://store.suitecrm.com/assets/img/support/auto-populate-fields/e69349df76cb2e770a62f25a48f57983/autopopulate.png "autopopulate.png")
(https://rakata.mangoapps.com/sf/MTE4MjZfMzE4MDU0Mg)
AM I doing something wrong?
Thanks
.
Supported Versions
7.0.0 to 7.11.22