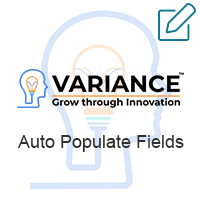 Need to auto populate value based on the value of related field? For this requirement Auto Populate is the perfect solution. The advanced configuration tools allow you to clearly define what should happen whenever a related field value changes.
#2049 - Add-On Does Not Display Custom Fields That Are Checkboxes
Closed
Bug?
created by kinetix 2 years ago
I just downloaded the add-on and when I go to select fields from my primary and secondary modules, I don't see my custom fields that are checkboxes. I do see other custom fields I created.
Versions:
SuiteCRM 7.10.7
PHP 7.2
SQL Server 2014
Windows Server 2012 R2
Supported Versions
7.0.0 to 7.11.22