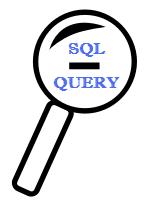 Lets Administrators query mySQL or MSSQL instances of their suiteCRM databases directly. Browse and export cloud-hosted and local data quickly and easily. Turn results into graphic charts with a single click.
#1913 - Access to regular user for running pre-saved reports
Open
General Question
created by rahuljain 9 months ago
Hi team,
Could you please confirm if the module can be made available to the regular users so that they only select from a list of pre-saved reports to run and get results?
Only admin should be able to create new queries and save them as reports to be made available to regular users. Please advise if possible.
Thanks,
Rahul
Supported Versions
7.0.0 to 7.11.10