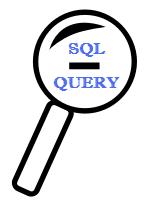 Lets Administrators query mySQL or MSSQL instances of their suiteCRM databases directly. Browse and export cloud-hosted and local data quickly and easily. Turn results into graphic charts with a single click.
Introduction
SQLQuery is a suiteCRM add-on that allows Administrators and other designated users to query their mySQL or MSSQL database in cloud hosted or on-premise suiteCRM instances. SQLQuery requires internet access for its full functionality.
Compatability
SQLQuery is supported in local hosted environments and in public cloud hosting from Amazon EC2, Rackspace , as well as IBM SmartCloud Enterprise and bitnami.
Getting started
Supported Versions
7.0.0 to 7.11.15