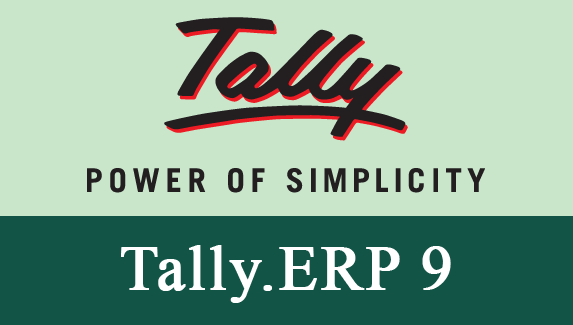 Tally helps your business manage accounting and inventory in a simplified way, and now you can access the convenience of Tally within SuiteCRM. Sync your Account, Product and Invoice categories from Tally to SuiteCRM. Create new accounts in Tally from your CRM, link and sync existing CRM accounts in Tally, plus get billing details of your Tally account.
Admin Guide
Configuration after addon successfully installed.
1) Go to Admin Panel. Click on Tally Settings.


2) Insert Your Tally server IP and Port and save it.(Connectivity should be there from CRM to Tally server)


3) After this your Tally company will be shown in configuration panel. Select company support Single or Multiple Company then save it.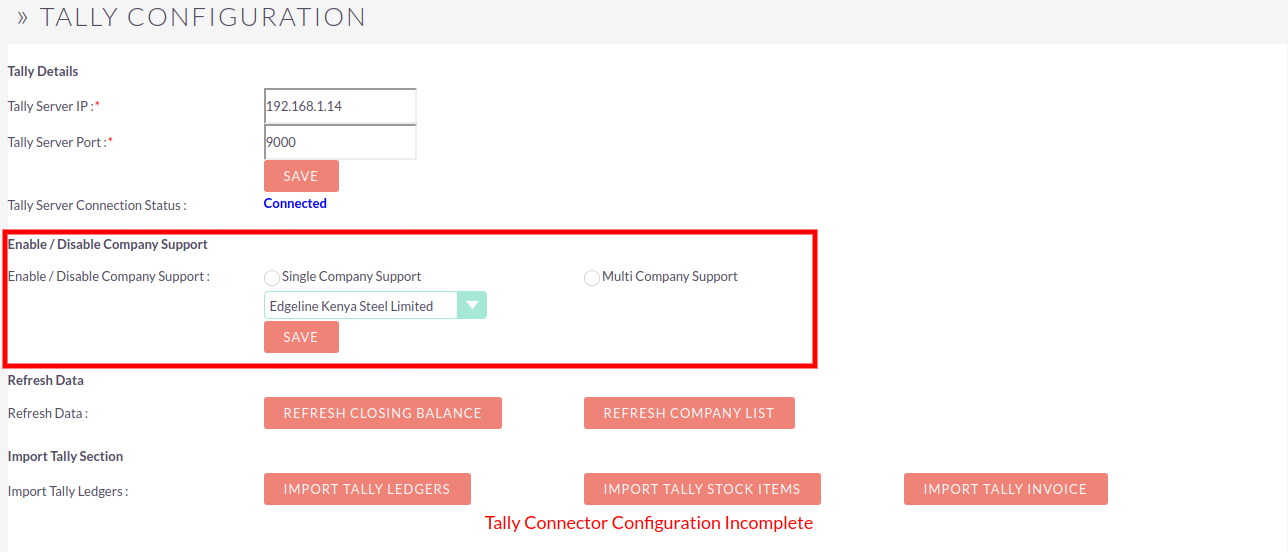 4) Once you Save, you will show message Tally Connector Configuration Completed.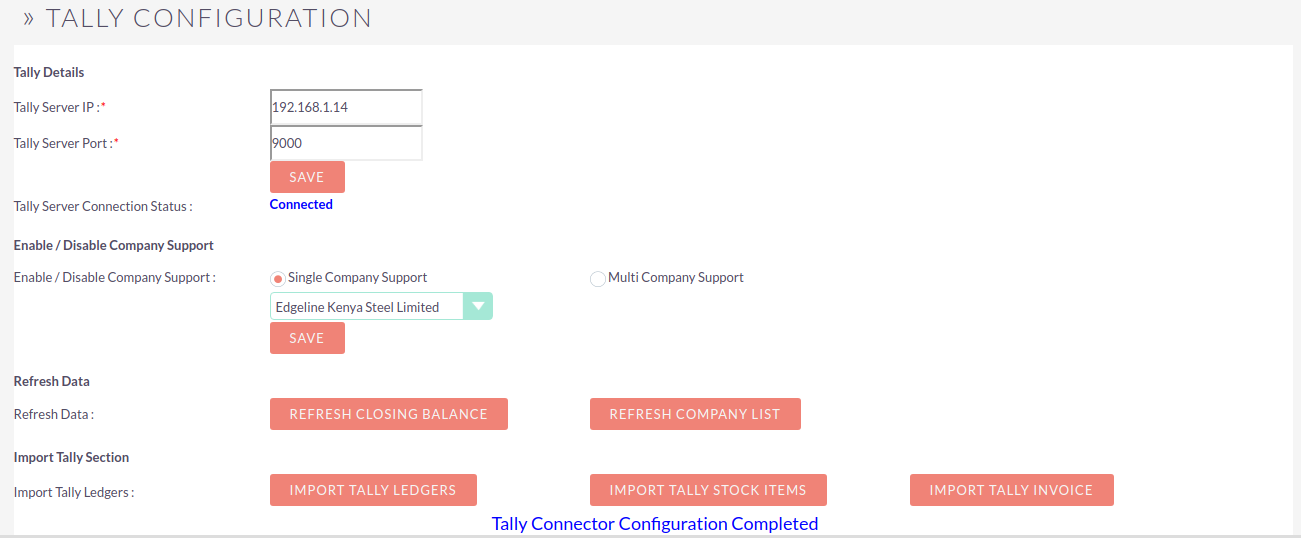 In case found any problem while installation please email us at info@dreamertechs.com