Installation Guide
Installing the Add-on
PREREQUISITES:
Before you can use the Recycle bin, you must have activated it.
When the Recycle bin module is active and an item of the supported types is deleted through the user interface, the item is automatically moved to the recycle bin until you either restore or permanently delete the item from there.
1. Go to the Admin panel: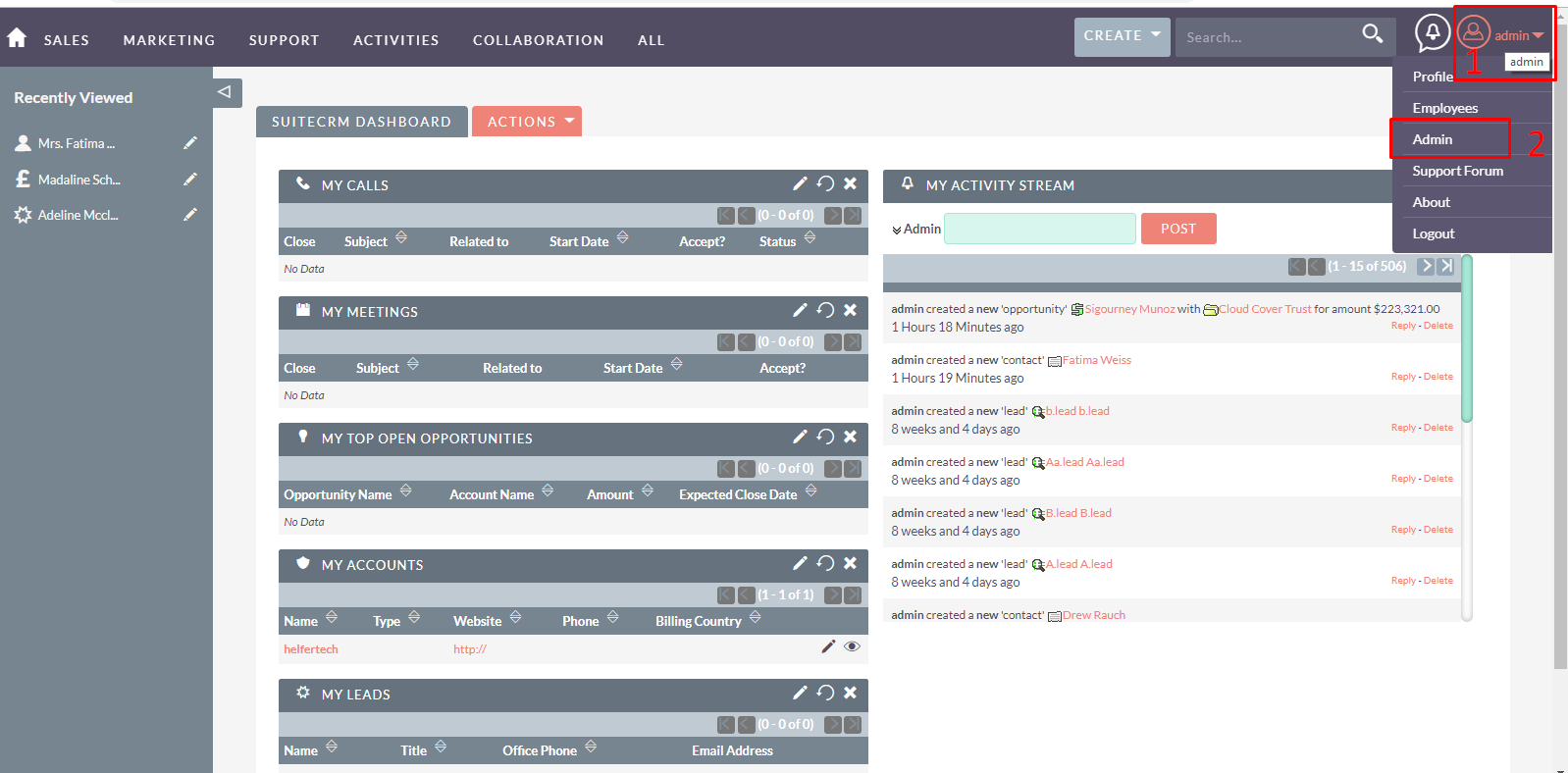 2. Open Module Loader from the Admin panel:
3. Choose the downloaded package:
Click on Choose File
Select a downloaded package from your computer
Click on Upload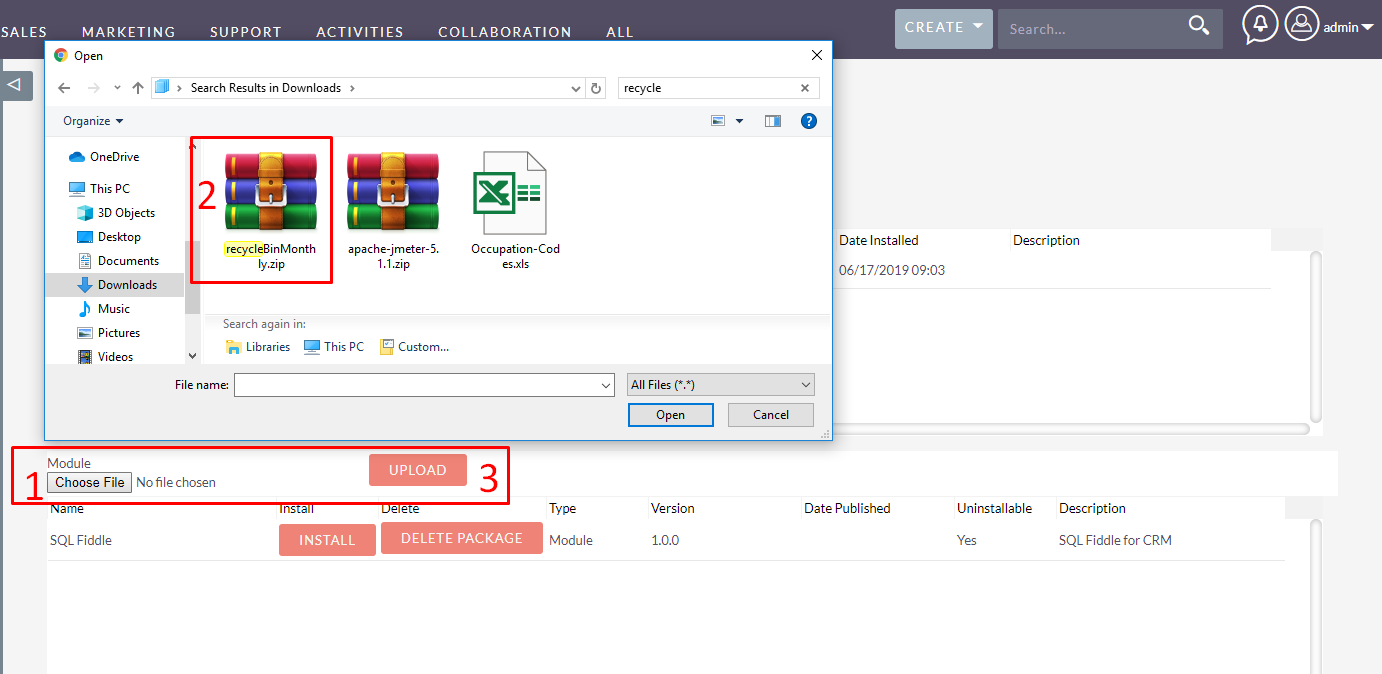 4. On the installation wizard, after reviewing the License, click Accept and click commit if you wish to proceed.

5. You will able to see the Recycle bin will be installed. To start using the recycle bin, go to the Admin panel and click the 'Recycle Bin'
6. After the installation
Go to "Repair" from the Admin panel
Click on "Quick Repair and Rebuild"
Supported Versions
7.0.0 to 7.11.20