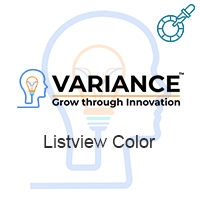 List-view Colors for SuiteCRM is designed to add color to the rows and text on a list for each row. The highlighting is done based on conditions/filters that you define. Great for identifying records that require attention based on specific conditions.
FAQ
What is the purpose of Listview Color add-on?
Listview Color add-on is used to choose listview record text color, background color and relate field text color for particular module depending on condition mentioned in the configuration.
Supported Versions
7.7.0 to 7.12.6