Visualize and manage your "work in progress" by dragging and dropping your records. Add a Kanban view for any SuiteCRM module. Great for sales pipelines, leads pipeline, account pipeline, support team boards, project management, and more.
User Guide
Drag-and-drop with automatically updated status
User can drag-and-drop a card from column to column. It changes card status
User can drag-and-drop a card from column pop-up area. It completes process for a card.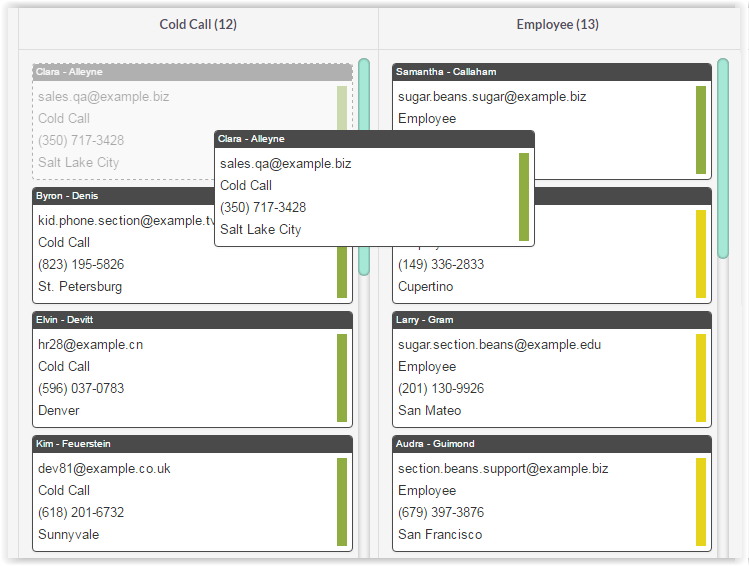 Color indication for planned activity
Red color means «alarm» - user missed some planned activities.
Yellow color means «warning» - user does not have any planned activities. It is not good because if card is in a process then user always should have planned activity.
Green color means everything is fine with a card: there is something planned to do with card and there is no missed activities.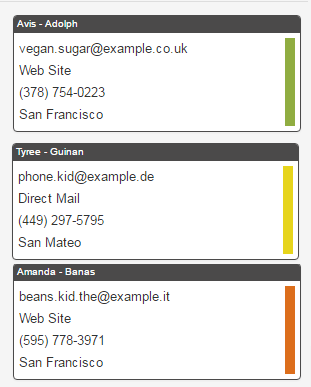 Context menu
report with planned activities on pop-up form
report with done issues
access to detail view of the page
schedule new call or meeting and add new tasks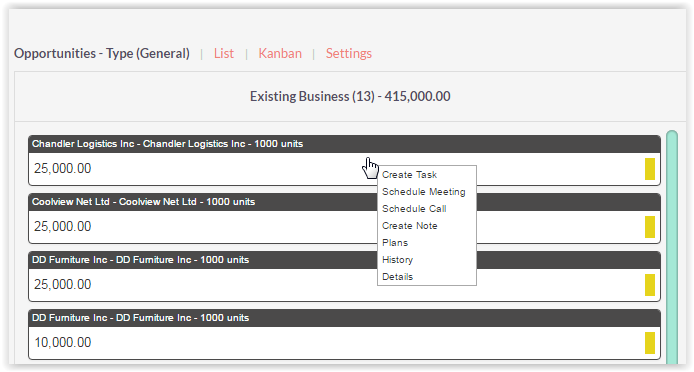 Mouse clicks
Click on card open edit view of a card
Double click on column header create new card. The card is created with status according to the clicked column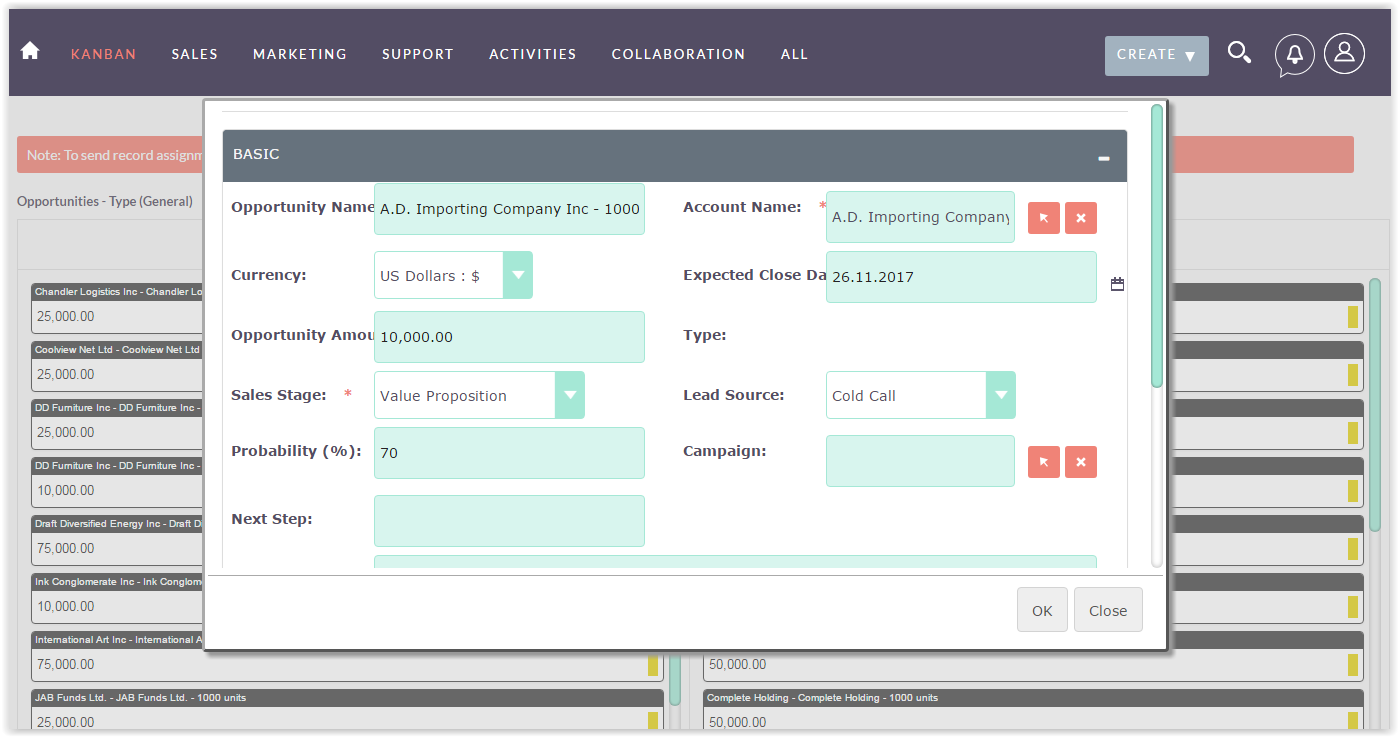 Kanban view configuration
Please see installation guide for the details.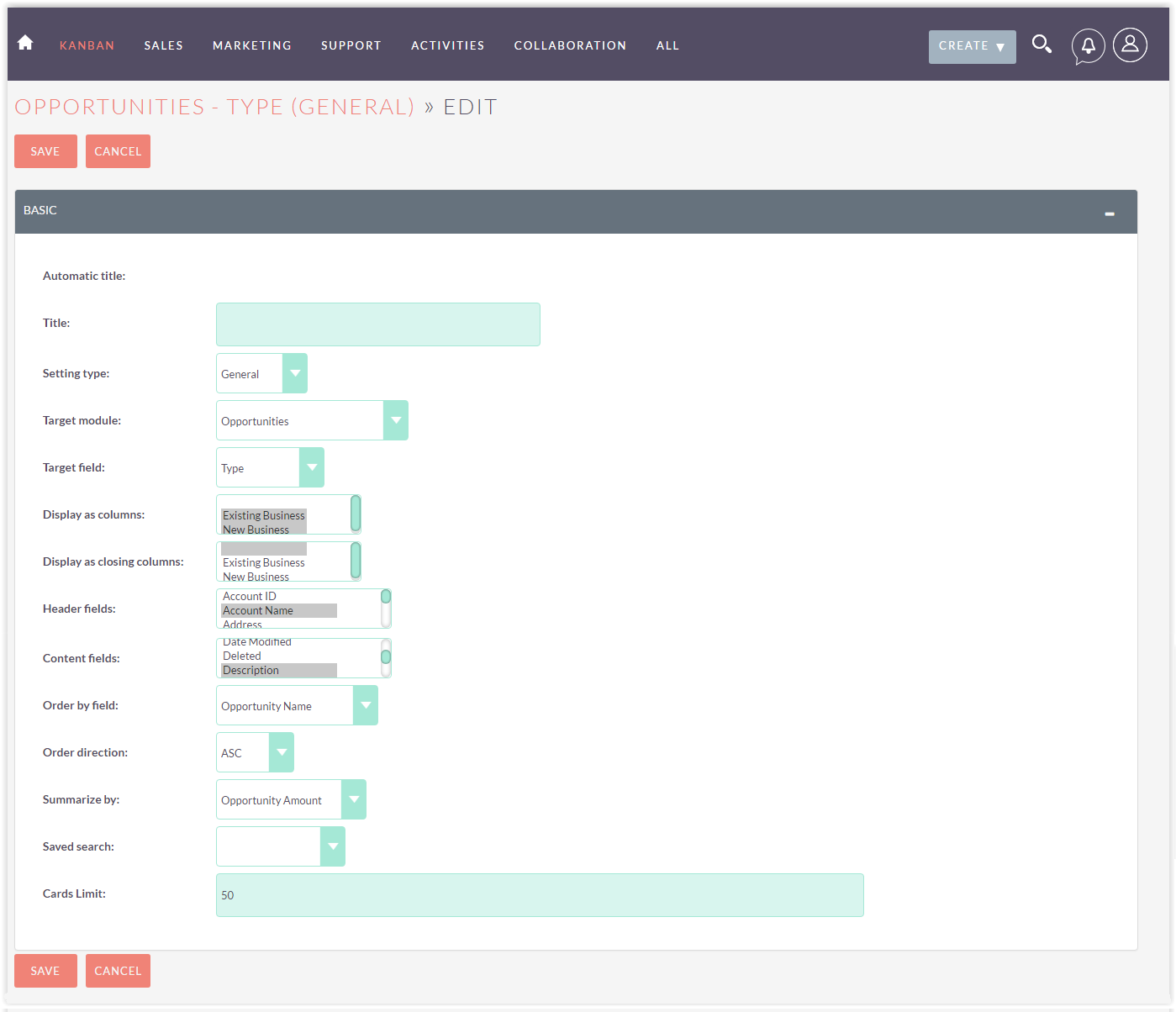 Saved search
Go to the module you make Kanban view to (i.e. Contacts), click on filter botton:

Choose the parameter you want cards to be sorted by: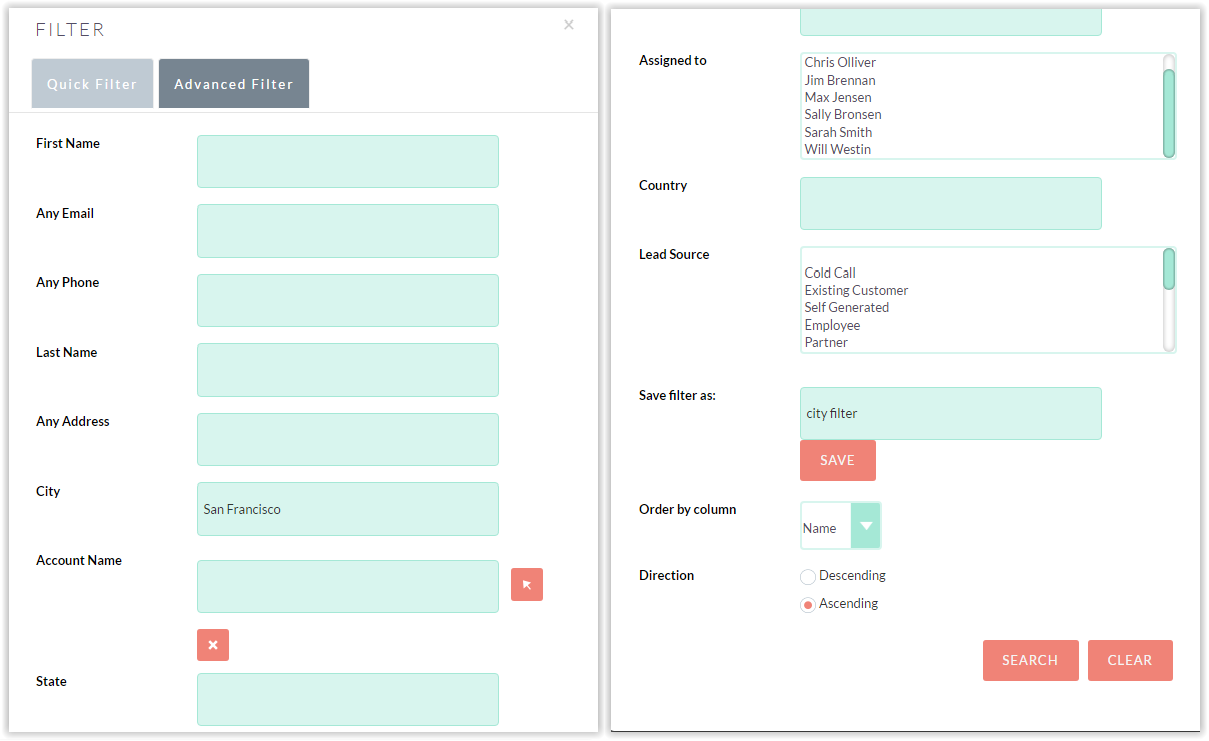 Name your filter and click on botton "SAVE".
Go back to the Kanban module. Open Kanban board settings and choose the filter.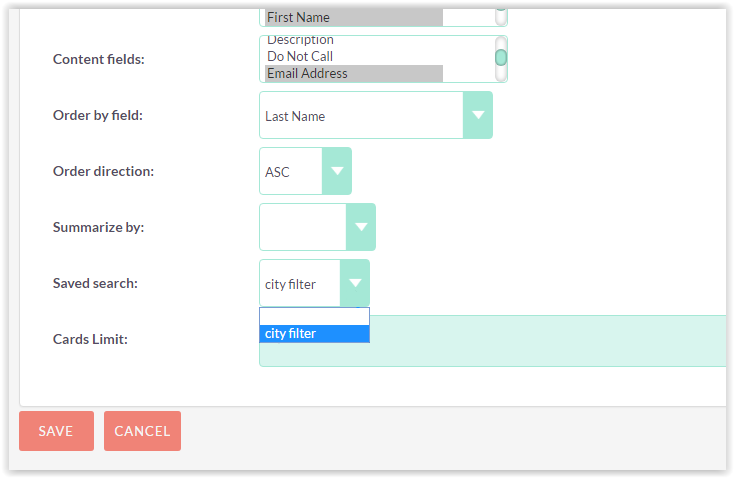 Click "SAVE". Now only filter satisfing cards are displayed.
Summarize by
For module Opportunities, for example, it is usefull to know total amount. Set the field you want summarize by and you will get total amount.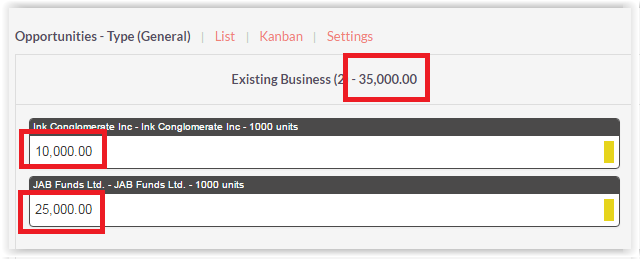 Supported Versions
7.0.0 to 7.11.18