Visualize and manage your "work in progress" by dragging and dropping your records. Add a Kanban view for any SuiteCRM module. Great for sales pipelines, leads pipeline, account pipeline, support team boards, project management, and more.
Installation Guide
Installing the Add-on
Kanban module installs with Module Loader (as any SuiteCRM modules).


After installation there will be new tab in navigation menu. It calls "Kanban".

First of all user has to create new Kanban board. On Kanban page in the left top coner there is an option called Kanban with context menu. In context menu there is option "Create new board".


Fill opened form: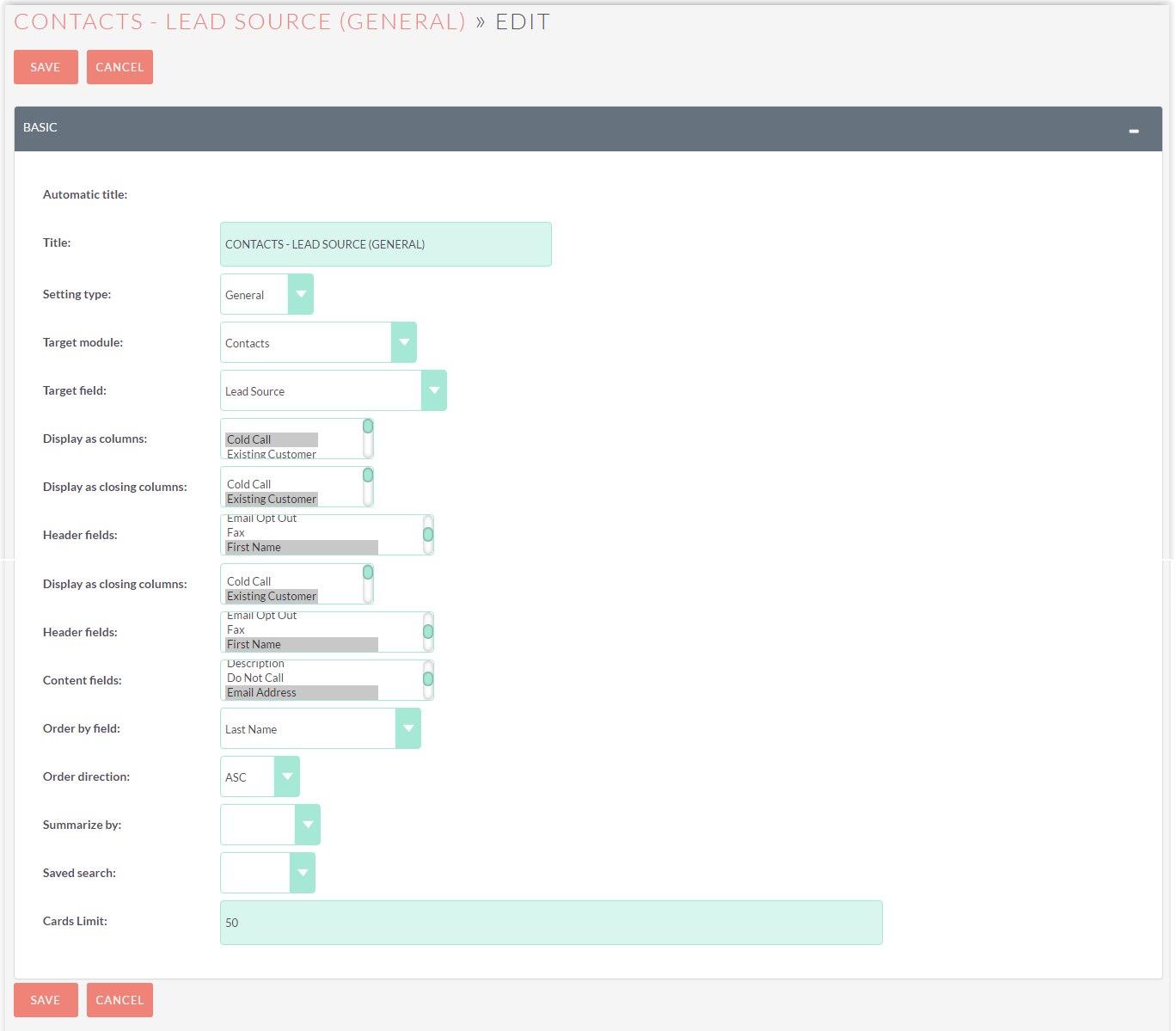 - Title: name for the board. User can leave it empty. In that case it will be named automatically.
- Setting type: general board is shown every user, personal is only for current user.
- Target module: board will show cards for selected module.
- Target field: cards will group into column according to selected field.
- Display as columns: only for selected option there will be column on the board.
- Display as closing columns: for this options there will not be column on the board but during drag-and-drop there will be pop-up area where a card can be dropped. This options are used to finish process.
- Header fields: selected fields will be display in card header.
- Content fields:selected fields will be display in card body.
- Order by field: displayed cards will be sorted by field you select.
- Summarize by: count the sum of chosen field.
- Saved search: only cards satisfied with chosen filter will be displayed.
- Cards Limit: display only N cards, where N - number your enter in this field.
NOTICE! If you have too much cards to display on Kanban view, be sure you have enough memory on your server. Otherwise with big N you may see white screen instead of cards.
Save and start using!
Supported Versions
7.0.0 to 7.11.18