Avaya Integration is a computer telephony integration between SuiteCRM and Avaya PBX. Add-on supports PBX "Avaya IP Office"
User Guide
1. Click-to-Call
You can use click-to-call feature on Dashlets, Contacts List and Contact Detailed View, Accounts List and Account Detailed View, Leads List and Lead Detailed View. All-In-One CTI Avaya transforms all the phone numbers into links. Click the link to dial the number: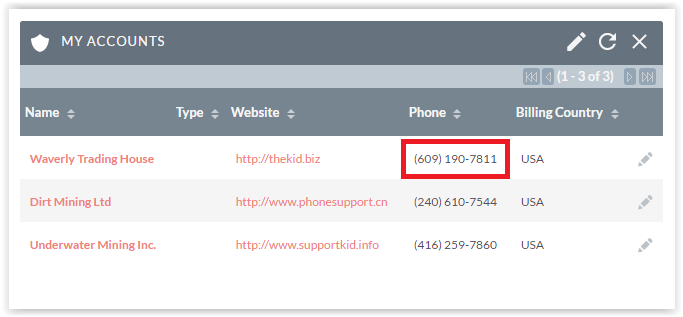 Phone number must contain all the meaningful digits in order to dial. All-In-One CTI ignores blank, bracket, comma and other special characters.
Your desk phone should dial the number instantly.
2. New window on Incoming Call
New window appears in SuiteCRM when you receive an incoming call. It will match on your phone numbers in any account, contact, or lead:

If the number is unknown you can create new Lead, Contact or Account by clicking the link:

You can log a call by clicking "Phone" icon near the record's name:

3. Calls history
All-In-One CTI plugin saves calls history for every SuiteCRM user.
It's not necessary to have SuiteCRM opened in browser when you make or receive phone calls. If user made or received phone calls when she was logged-off in SuiteCRM, then SuiteCRM plugin saves the calls history next time user logs-in.
You can view the calls history on "Calls" sub-panel on Lead, Contact or Account Detailed View: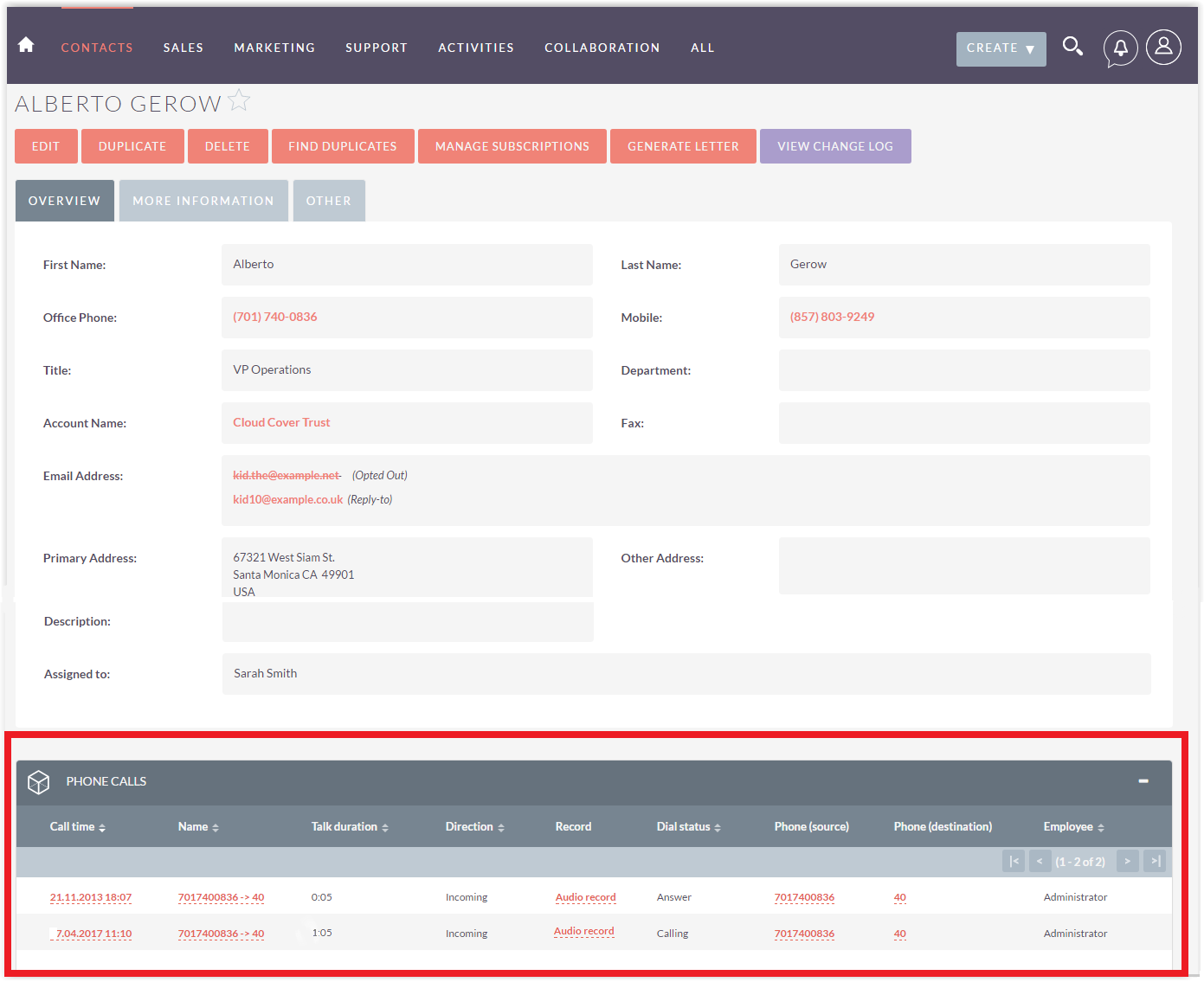 Supported Versions
7.0.0 to 8.4.0