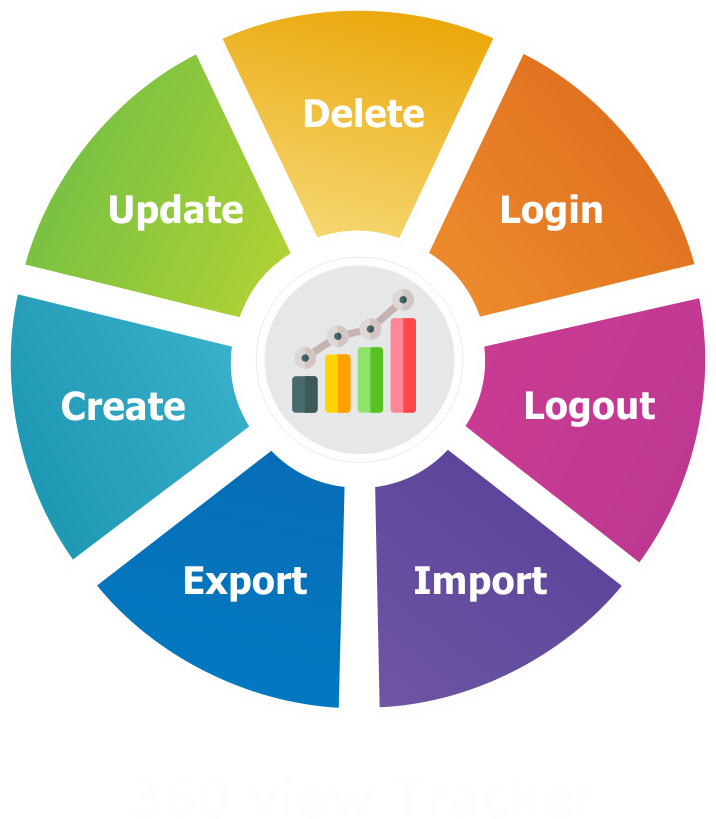 With the 360 View Tracker add-on, track and understand your team's day-to-day SuiteCRM activities. From logins/logouts to updates, imports/exports and more, get user details and IP addresses to help review, report and manage your CRM team processes.
Introduction
The 360 View Tracker by Brainvire Info-tech provides an effective solution for bringing all the tracking information of your sales rep on one page.
Here we have covered all the default CRM modules. also, you can enable or disable the modules according to your need.
We have created a separate module to track all the information as below.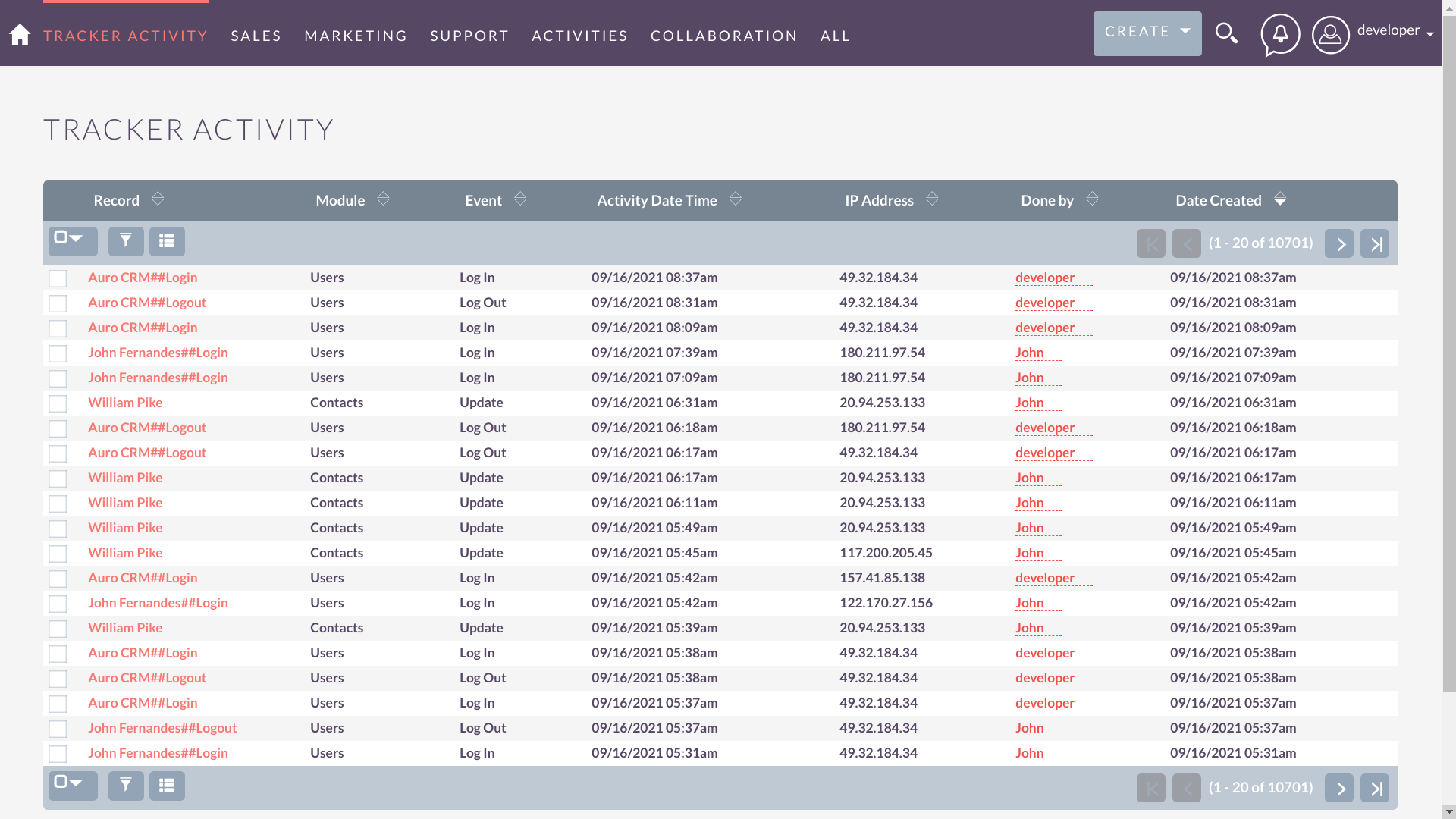 On Detail View you can see the changelog field in that you can identify that what is the old value and what is the new value changed by the sales rep.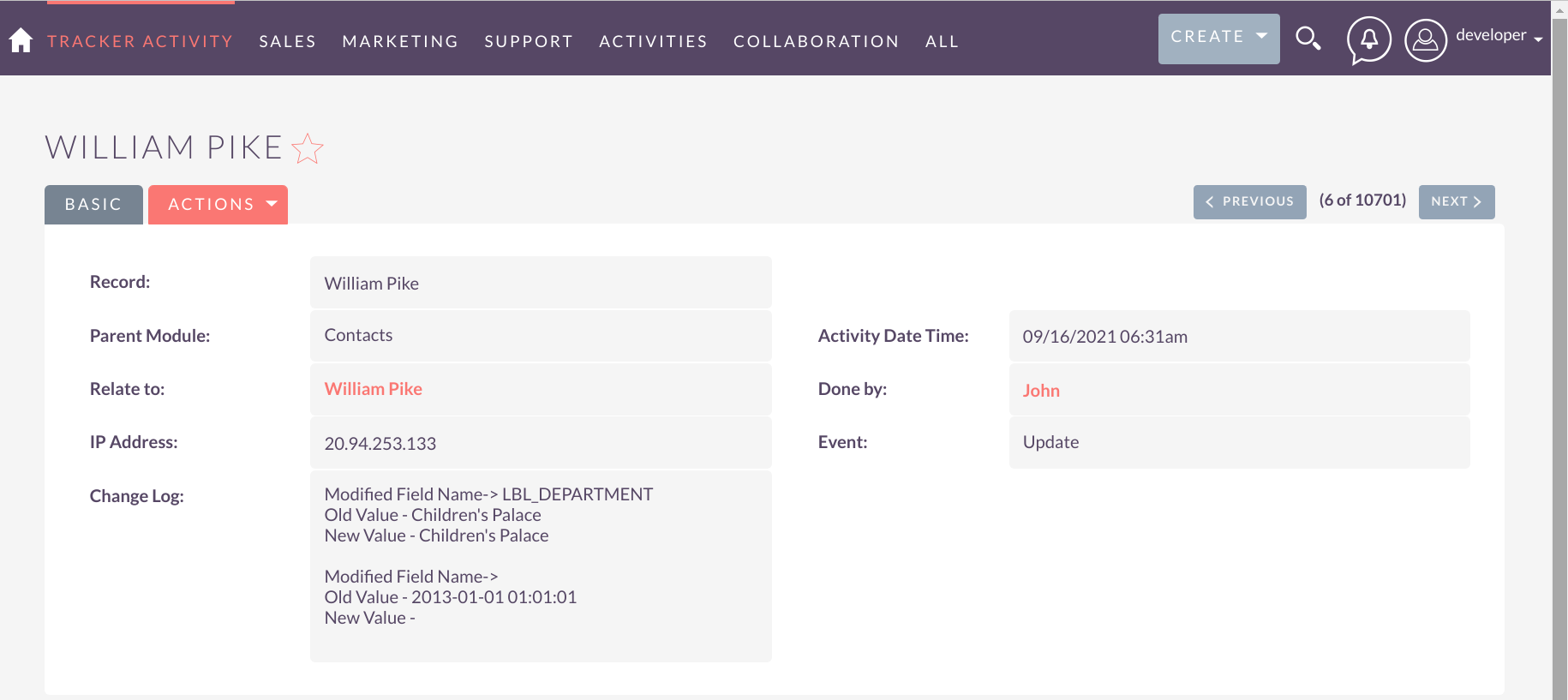 We are happy to give you a brief demo of this plugin and also we can customize your requirements according to your need.
Getting started
Supported Versions
7.0.0 to 7.13.0