With the 360 View Tracker add-on, track and understand your team's day-to-day SuiteCRM activities. From logins/logouts to updates, imports/exports and more, get user details and IP addresses to help review, report and manage your CRM team processes.
Get a clear picture of SuiteCRM user activity
Oversee your CRM team's daily functions to help streamline protocols and manage business efficiently. The 360 View Tracker add-on is designed to track all user activities from start to finish. This includes user details and IP addresses, plus various functions such as: login, insert, update, delete, import, export, logout, etc. Admin users can view all team member activities and also run daily reports for analysis.
Unique Features:
Track login and logout history with IP address tracking
Track import/export of module data, plus download the data
Track all default CRM module activity like create, update and delete
Choose settings to enable/disable modules you want tracked
Separate UI for import/export data tracking, where you can apply filters based on date and modules
Export data of import/export data tracker in CSV, excel or PDF format
360 View Tracker makes it easy to oversee user activities based on module, date and action.
You can enable or disable the modules according to your needs. See examples below.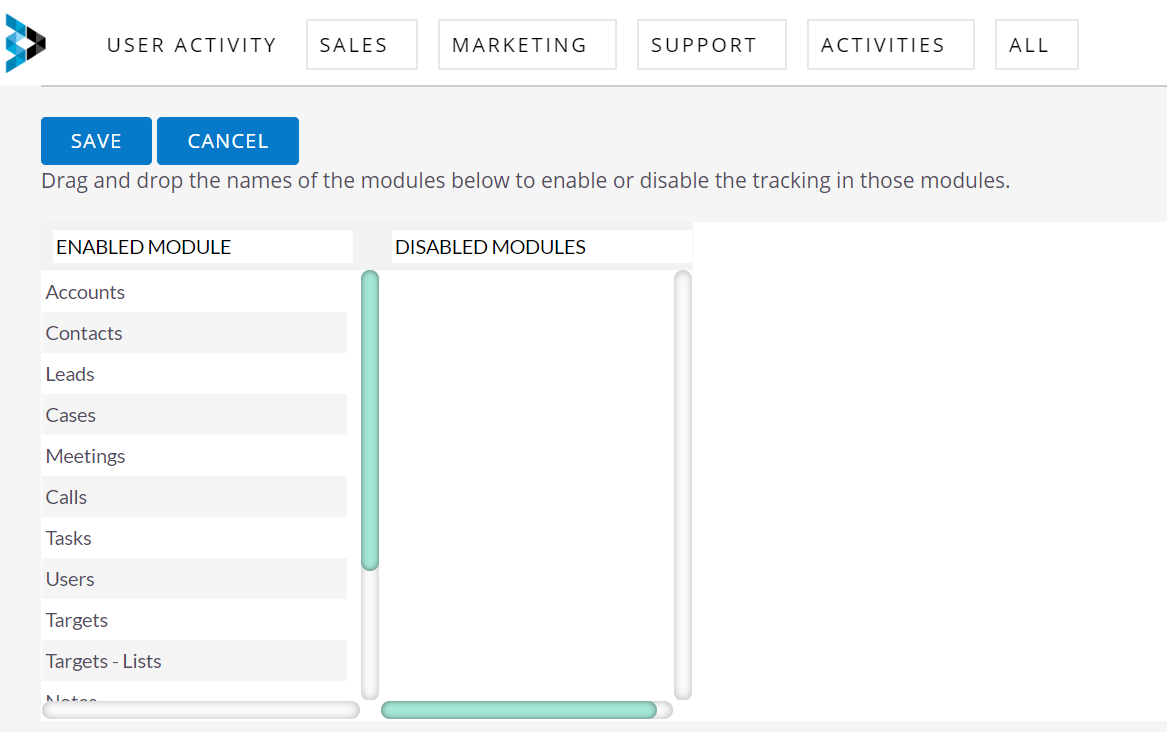 Listing page of 360 View Tracker:

Detail View of updated data: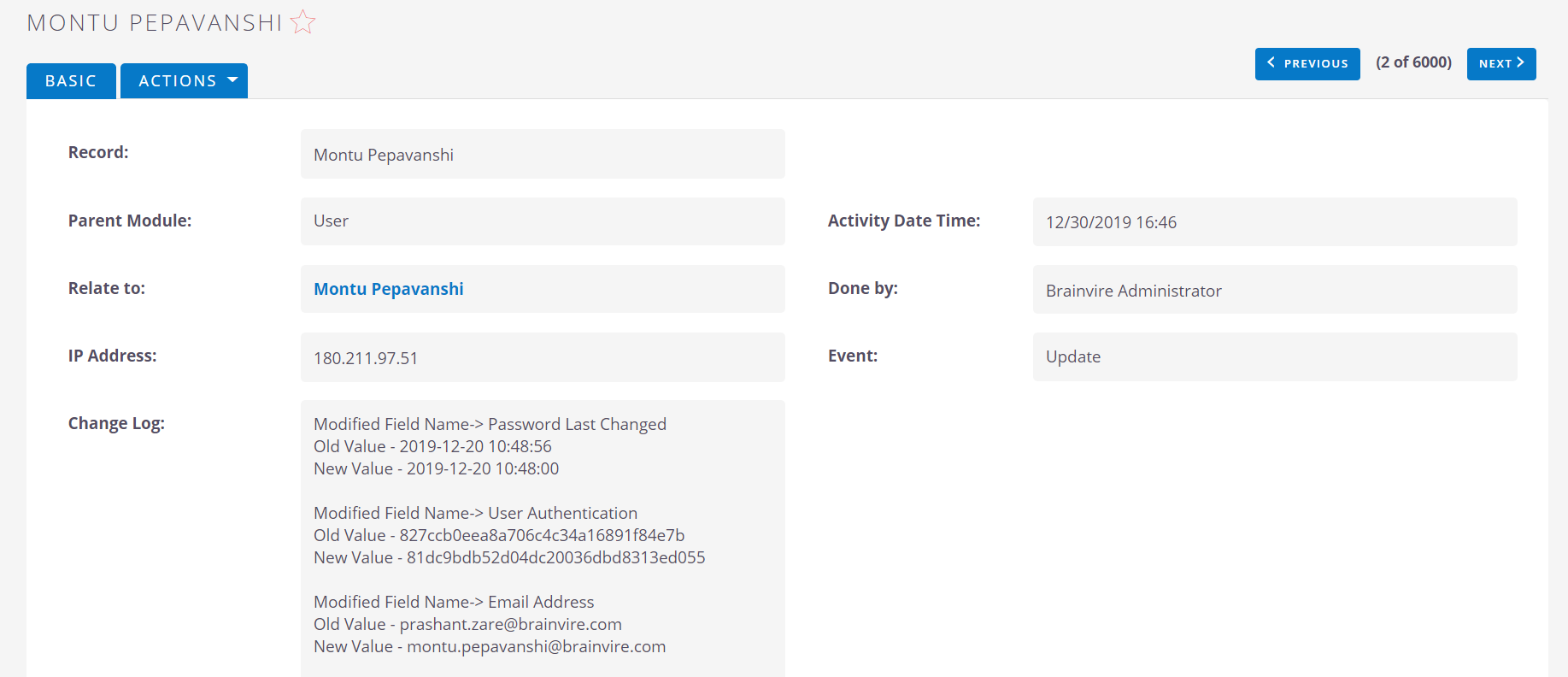 Import/export function: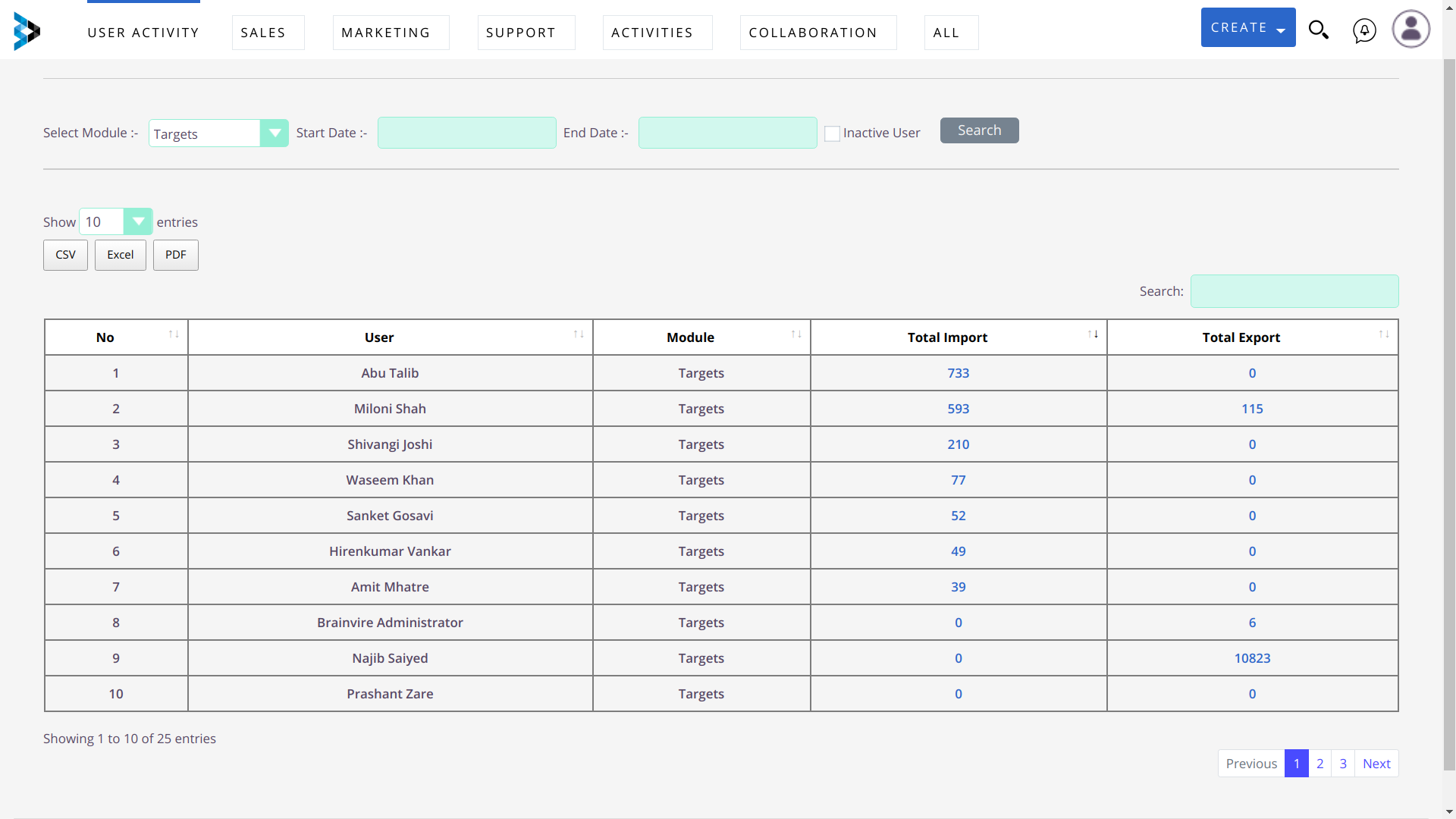 For custom module tracking, please contact us: crmsupport@brainvire.com
Supported Versions
7.0.0 to 7.11.18