---
Highlevel Overview
MTS Timesheet by Mien Trung Soft is a tool that helps you better understand how much time you are spending on sales, projects, and/or any activities related to the CRM so you can create accurate timesheets and billable hours for your clients. This add-on supports tracking time against any module in SuiteCRM, plus you can easily track how much time you are spending on individual records.

Key Features
Tracking your time against any modules
Export timesheet by employee with PDF
Easy to check how much time is spent on records
How it Works
Click to add new record to board
Click to quick switch to previous week/month or next week/month
Click to view board as weekly mode or monthly mode
Click to input time spent (format: HH:mm, for example: 08:00)
Click to add describe what did you do on it.
Click to export PDF base on the current filter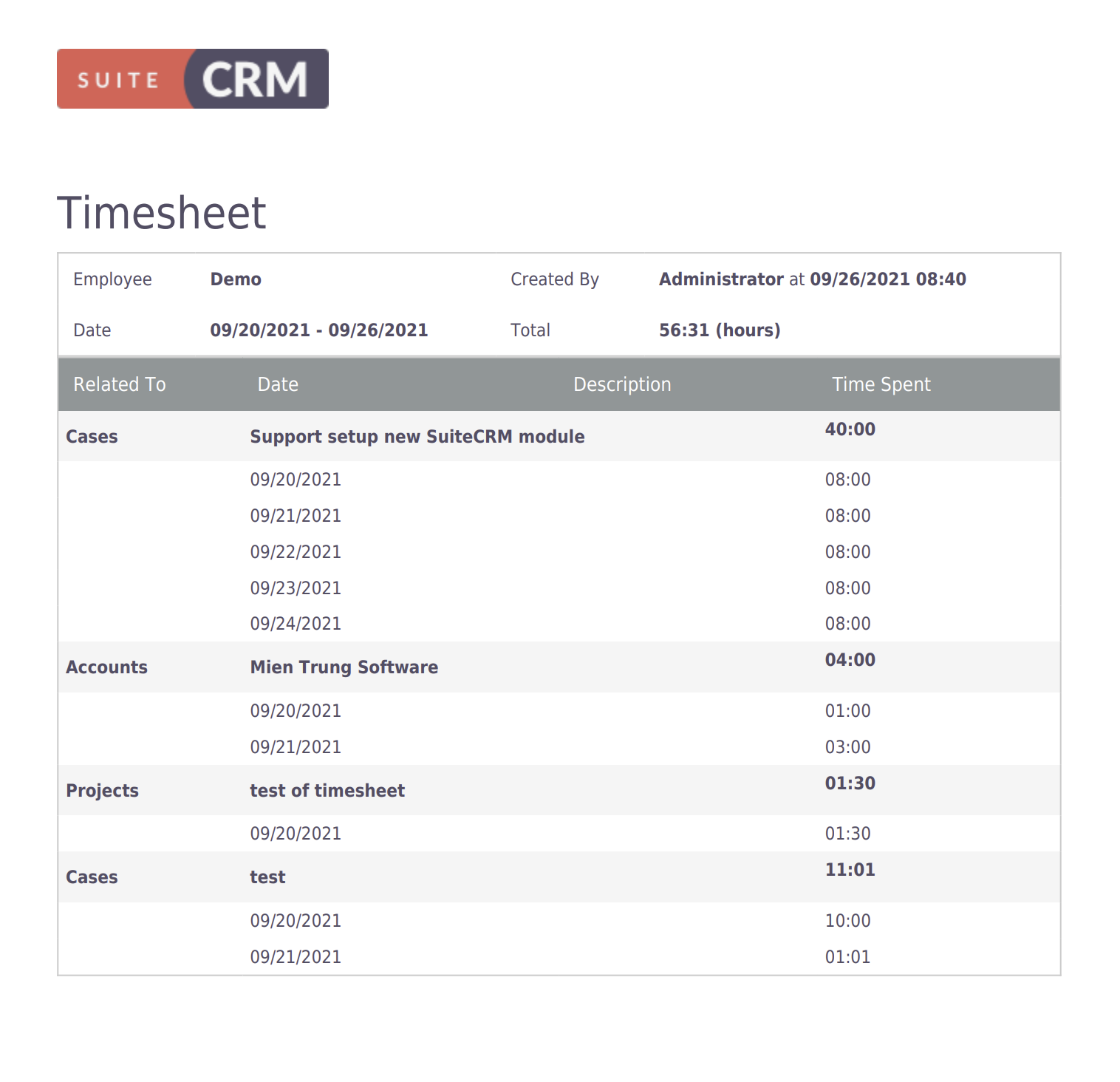 To learn more about this solution, go to MTS Timesheet or search for "time tracking."