---
Ever add a product to a quote and put it in the wrong grouping? Now you can drag and drop it into the right spot. No need to remove it and reenter all of those line items all over again.
Highlevel Overview
This package makes Product Line Items and Service Line Items sortable in Contracts, Quotes, and Invoices modules for SuiteCRM.
High Level Features
Sortable Product Line Items
Sortable Service Line Items
Sorting between Groups
Works with Quotes, Contracts, and Invoices
Select which modules to enable/disable
Works for both Groups-enabled and Groups-disabled mode
Group totals automatically calculated once sorted
Sort Line Items
Sort Between Groups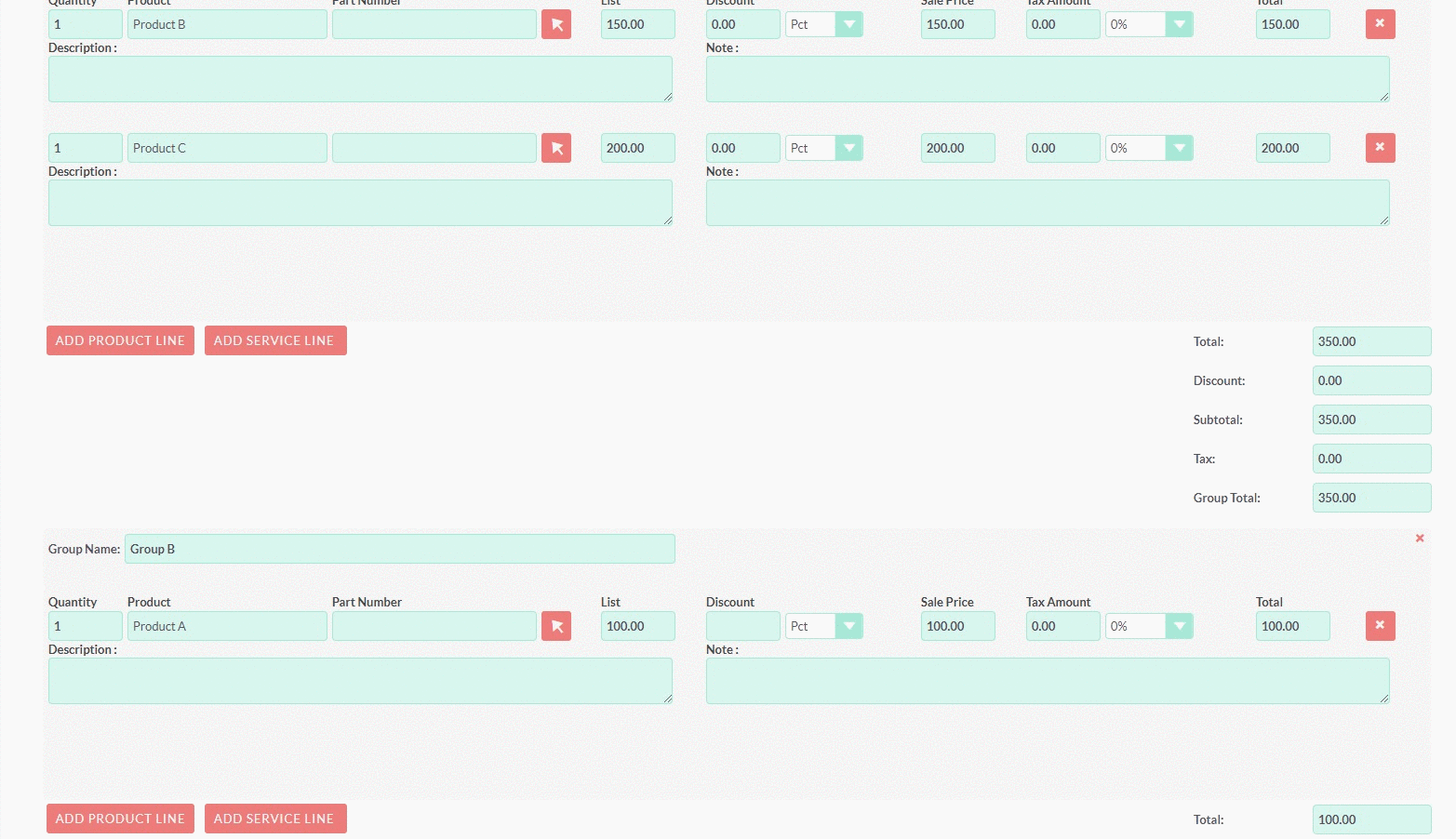 To learn more about this solution go to Line Items Sortable or search for "Line Items".