---
Highlevel Overview
Add Tag is a SuiteCRM add-on by Brainvire Infotech that enables users to apply helpful tags on records to better manage large tasks in the CRM. Choose to tag records one by one or by the bulk action feature. Use the report tool to apply a filter and segment records per tag of your choice. Tagging can be used in many ways, as shown in the product features list below.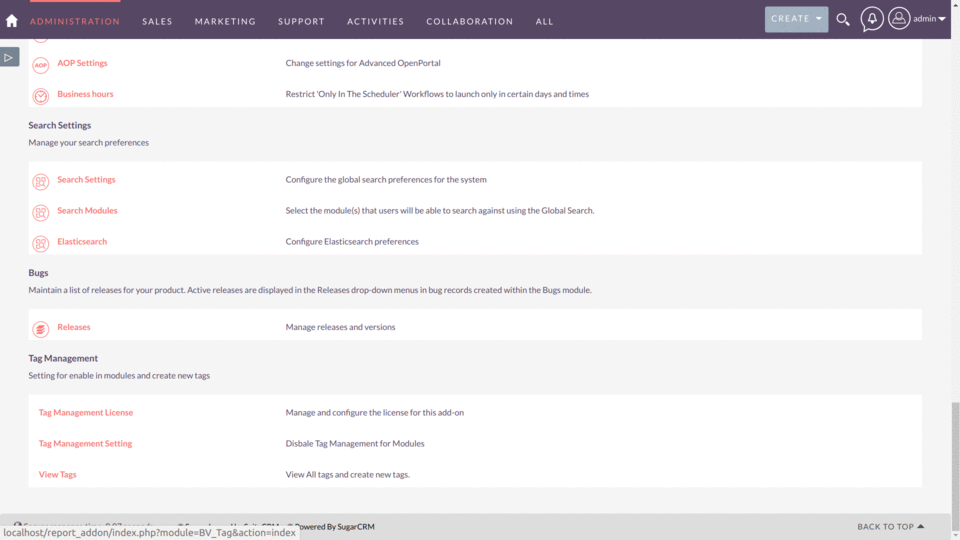 Unique Features:
Create "n" number of tags in CRM
Tag can be used by any user
Enable and disable the module for applying tag from the admin side
Apply tag from detail view to a single record
Apply tag from listview to multiple records
Check tag applied to any record from the detail page
update tag at any time
Admin can check all records in the subpanel where the tag is applied
Autosuggestion feature for searching the tag
Add multiple tags at a time
Default report for the analysis
Apply filter from listview for search the record based on tag
How it Works
Add Tag will be applicable for all the modules enabled from the admin side. Once the module is enabled and saved for applying a tag, the admin user can create a tag from View Tag and all users active in CRM can apply it to any records. The tag can be applied one by one to record or from the mass update feature.
Applying tag for a single record: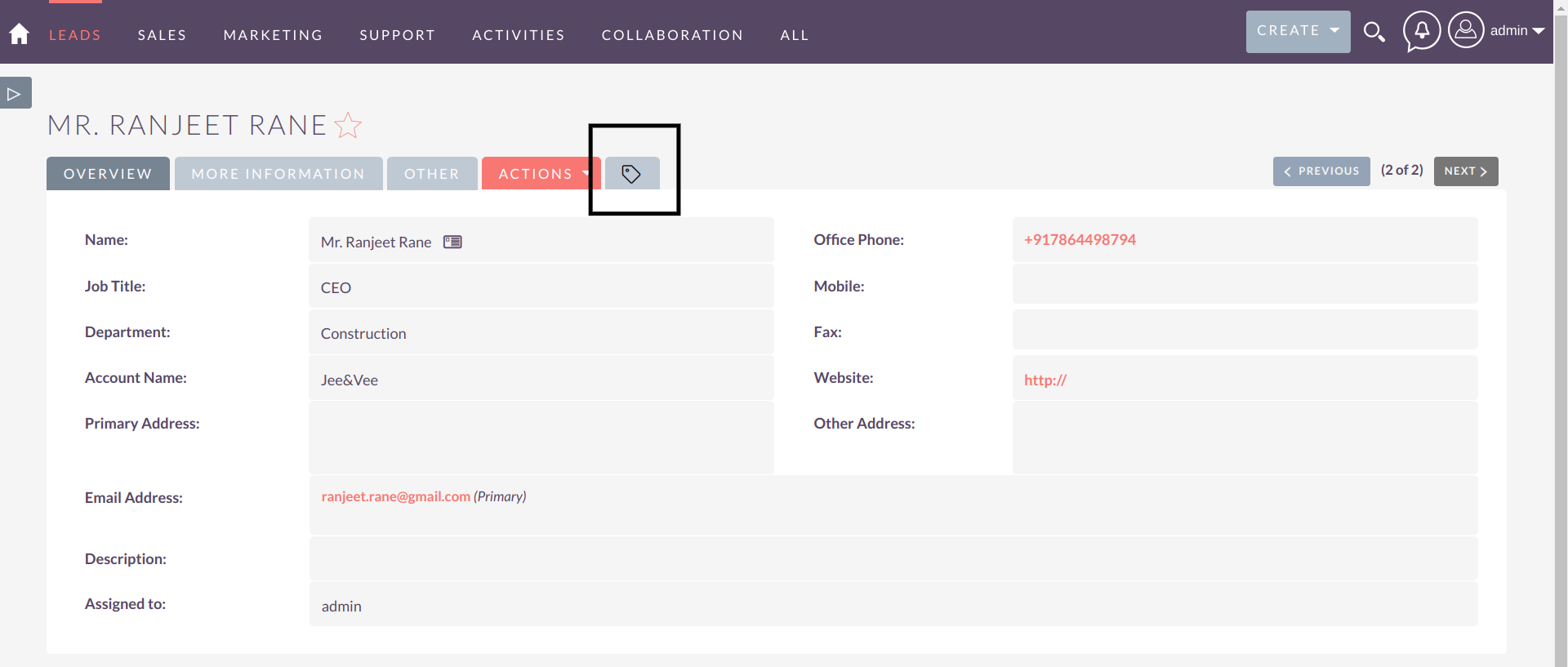 Applying tag for multiple records: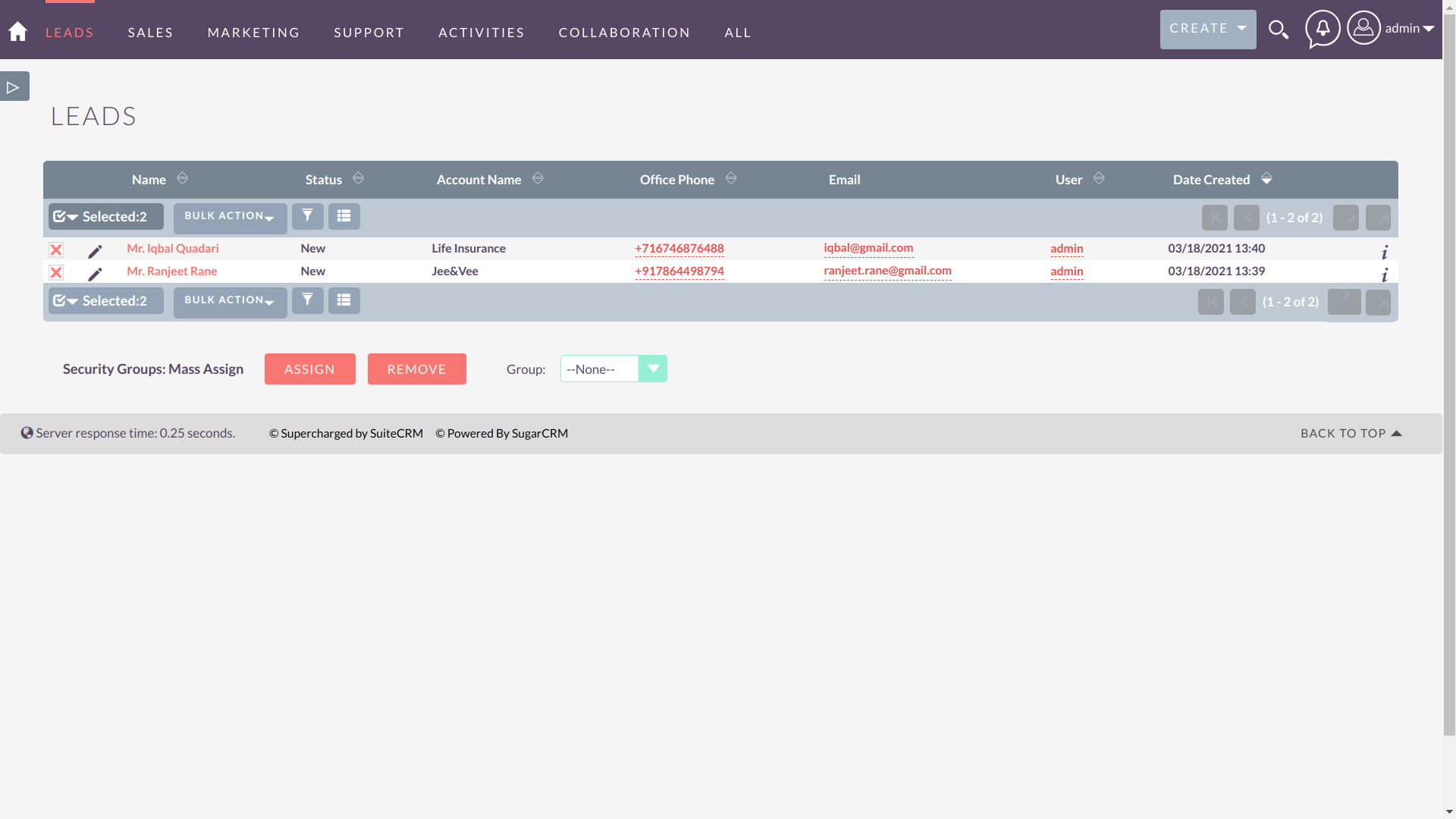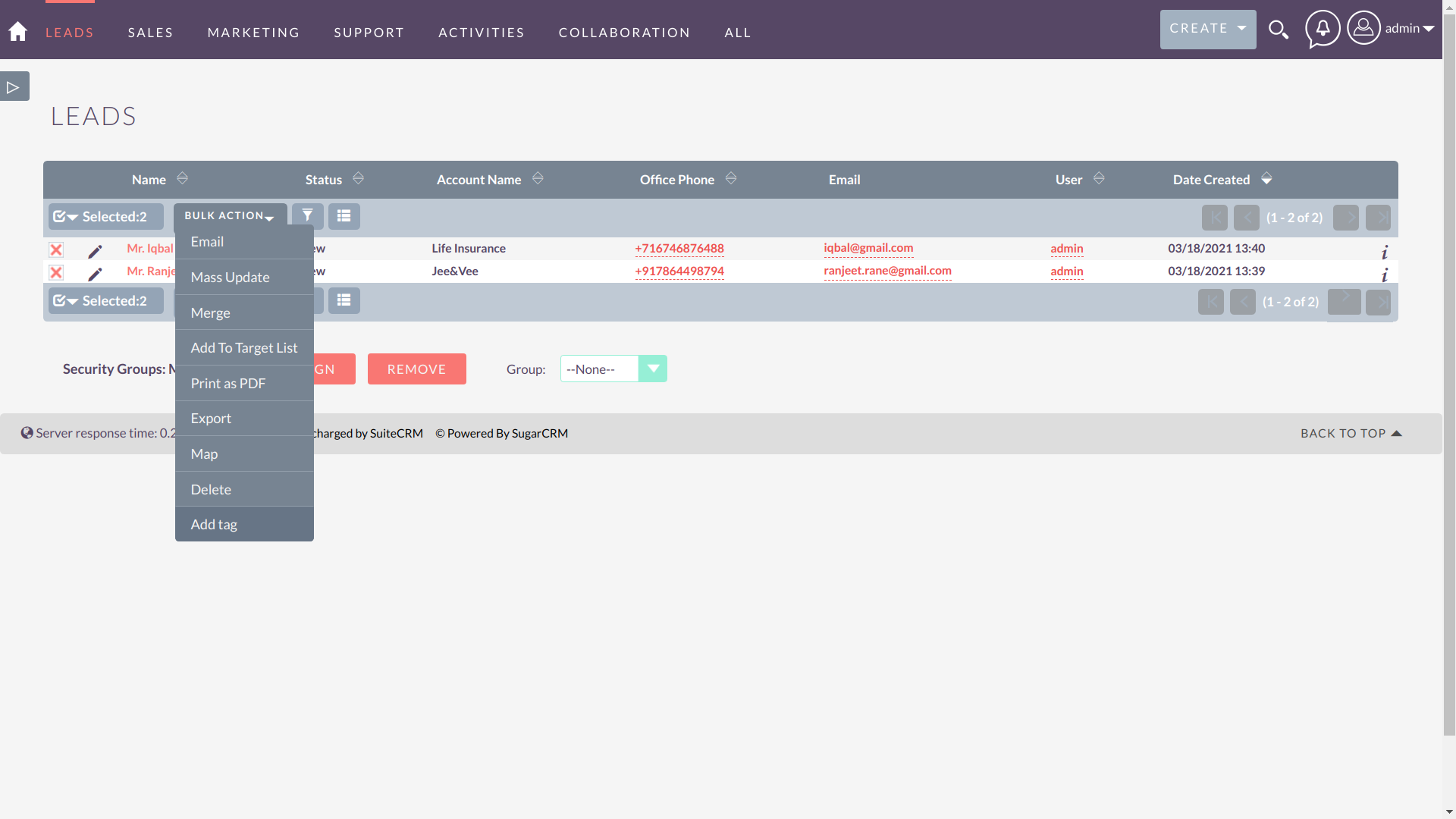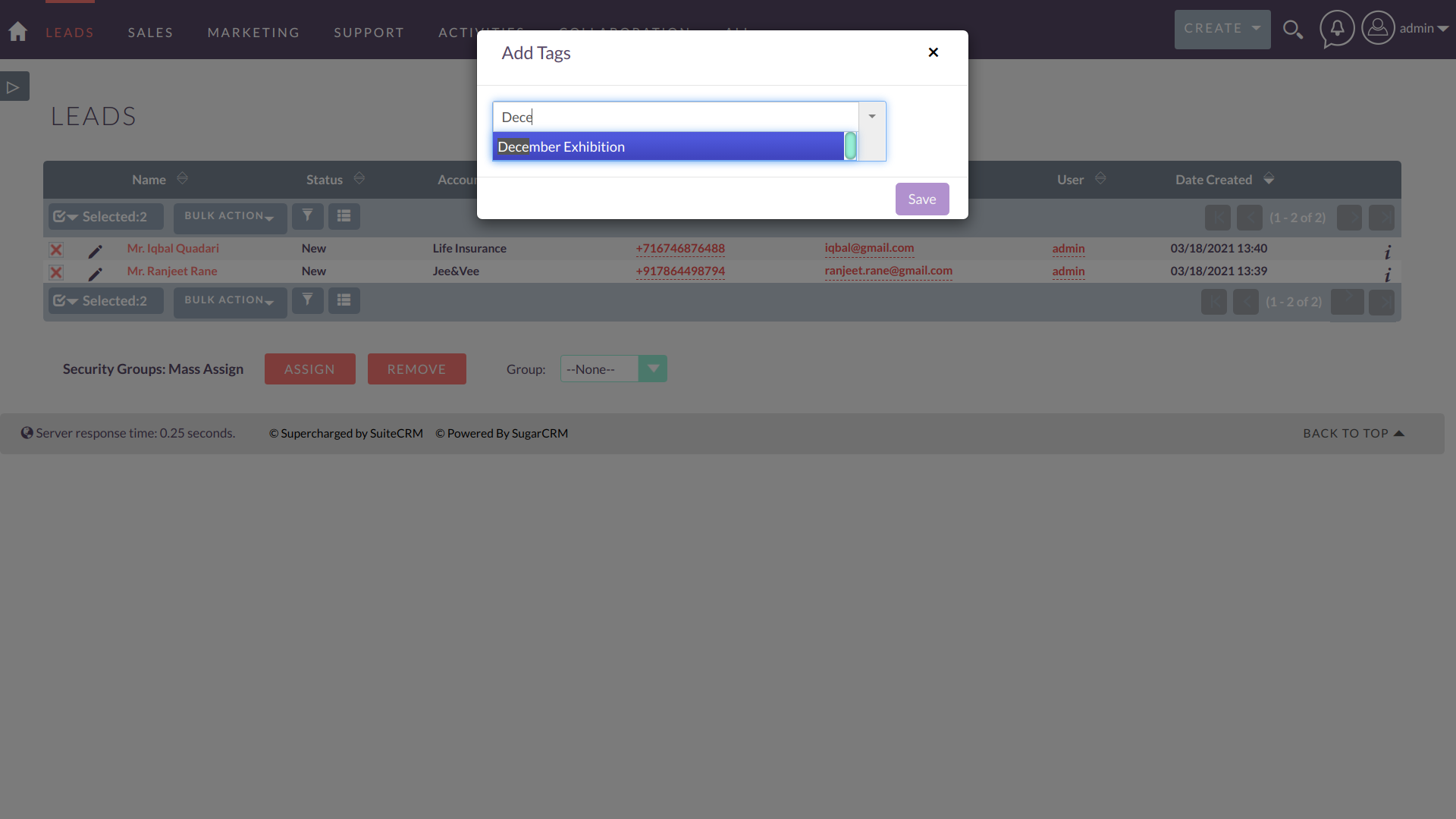 To learn more about this solution, go to Add Tag or search for "tag records."