---
Highlevel Overview
Keep your CRM users in the loop about important messages or items to take action on. The GrowMore Mention User add-on works with the Accounts, Contacts, and Leads modules and will send a notification to any user when another user @-mentions him or her in a comment. The mentioned user will receive the following notifications about any messages left for them:
Sends default SuiteCRM notification
Sends browser notification
Sends email notification
How it Works
When users are typing the @ symbol in the Add Comment Description text area, it will show a list of users available in SuiteCRM with auto suggestions. From there, select a username to receive the notification, then add your comment in the text area. See examples below: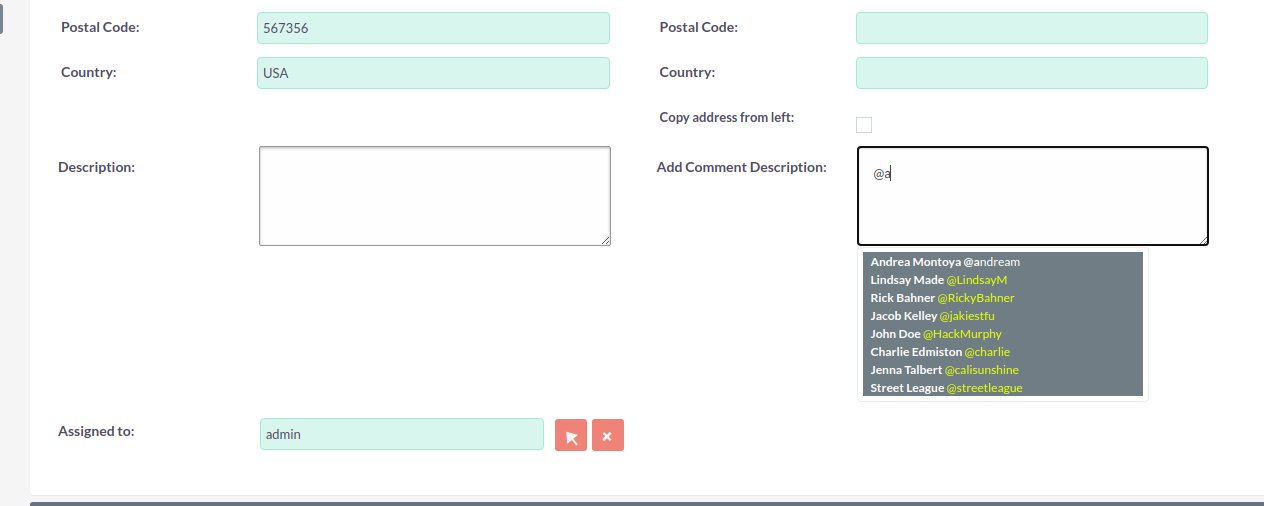 Below is a screenshot of the email notification:

Below is a screenshot of the default SuiteCRM notification: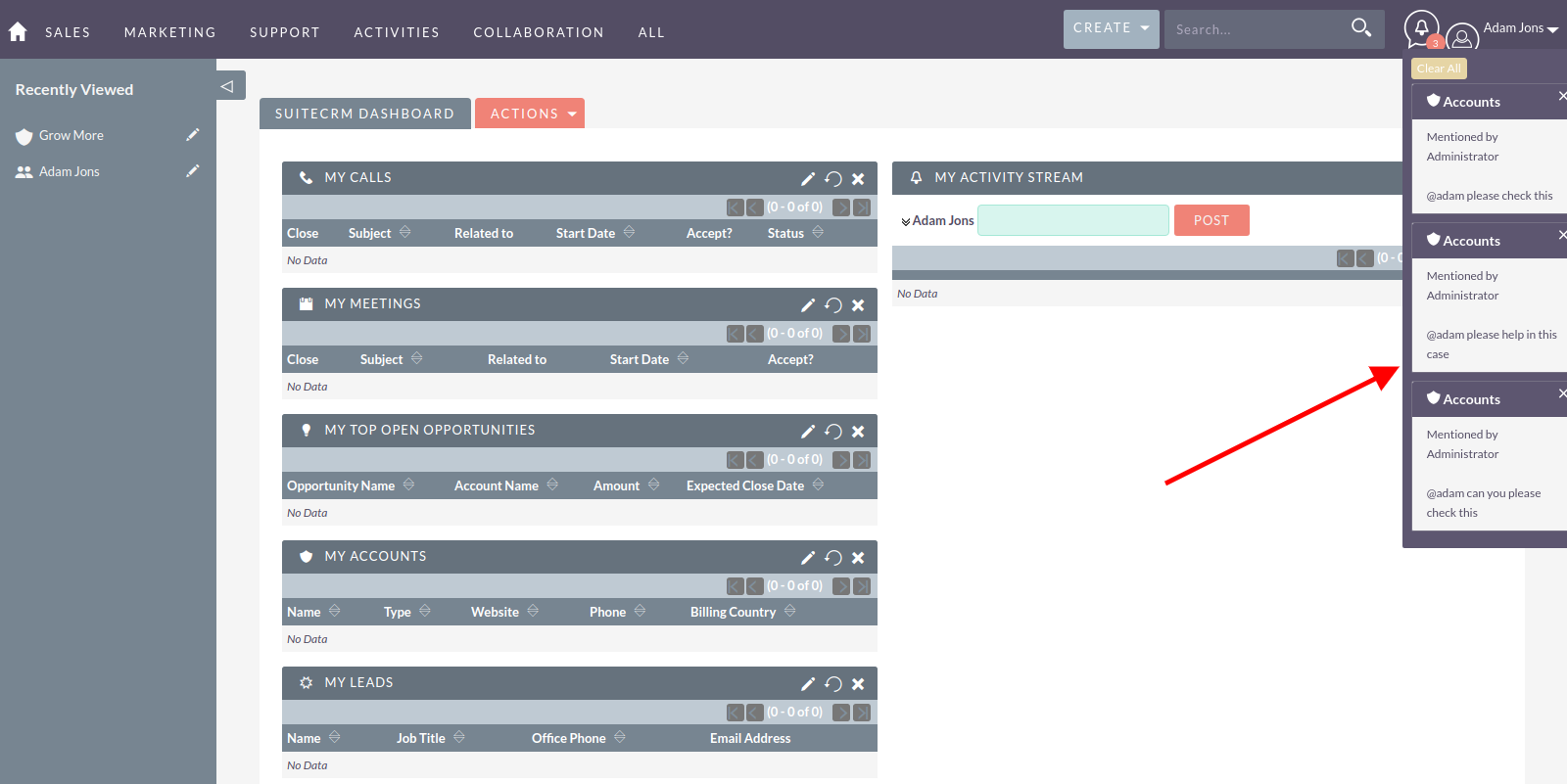 Below is a screenshot of the desktop notification: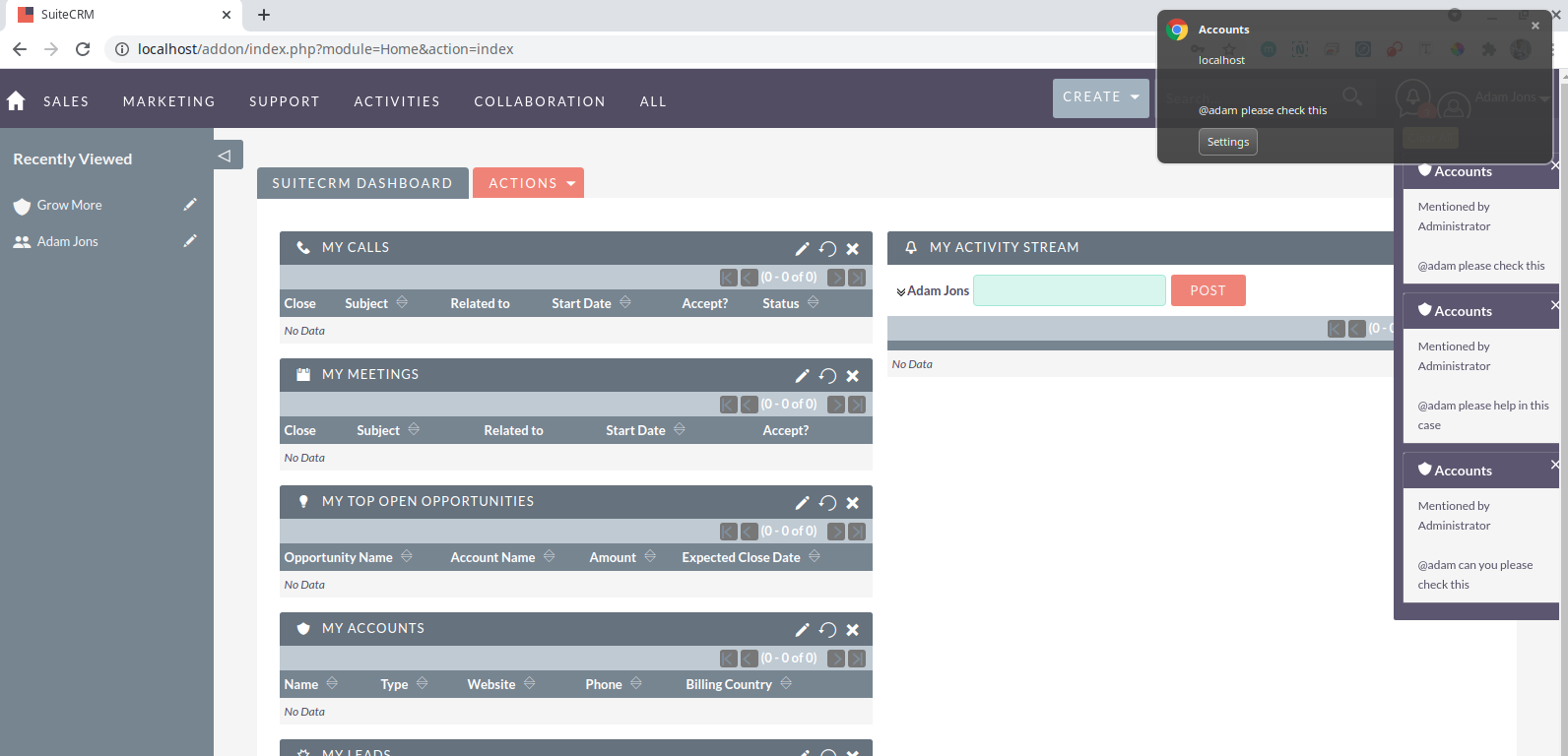 To learn more about this solution, go to GrowMore Mention User, or search for "user mentions."