---
Highlevel Overview
Developed by Ideadunes, Password Datatype for SuiteCRM is an excellent solution to ramp up security and prevent anyone from viewing or stealing users' password details or other private information. The add-on enables a display password field type that shows password characters as generic dots, so anyone viewing the user's screen cannot see their login details. The best part is, it is easily added to any regular or custom CRM module without any programming required!
Every user can secure their password as it provides show and hide password functionality
Show password option asks users for master password, as it is initially in a non-visible format
After entering master password, users will be able to see the password they entered
Installation Tutorial
Features
1) Any Module:
You can add the Password field in any regular or custom modules.
2) Search Password:
In basic search and advanced search, users can easily search for the password. Both types of users are able to search for the password; for example, admin users and regular users.
3) Security:
Password is secure as it is in a hidden format, using dots instead of characters. For showing the password, a master password is needed.
How it Works
Below you can see how the master password is required after you click on "view password."
After entering the master password, you are able to view the password you entered before.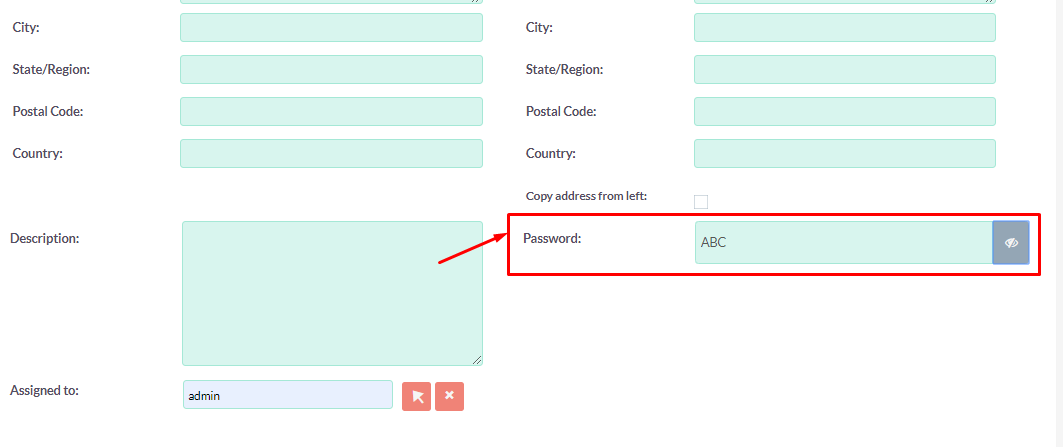 To learn more about this solution, go to Password Datatype or search for "password."