---
Highlevel Overview
Having a reason to reach out and remember your customers is important for SuiteCRM users – and birthdays are an excellent occasion to build connections and better long-term business relationships. This proactive outreach can help your future sales, which is why MTS Birthday Reminder by Mien Trung Soft is a great reminder tool for your CRM.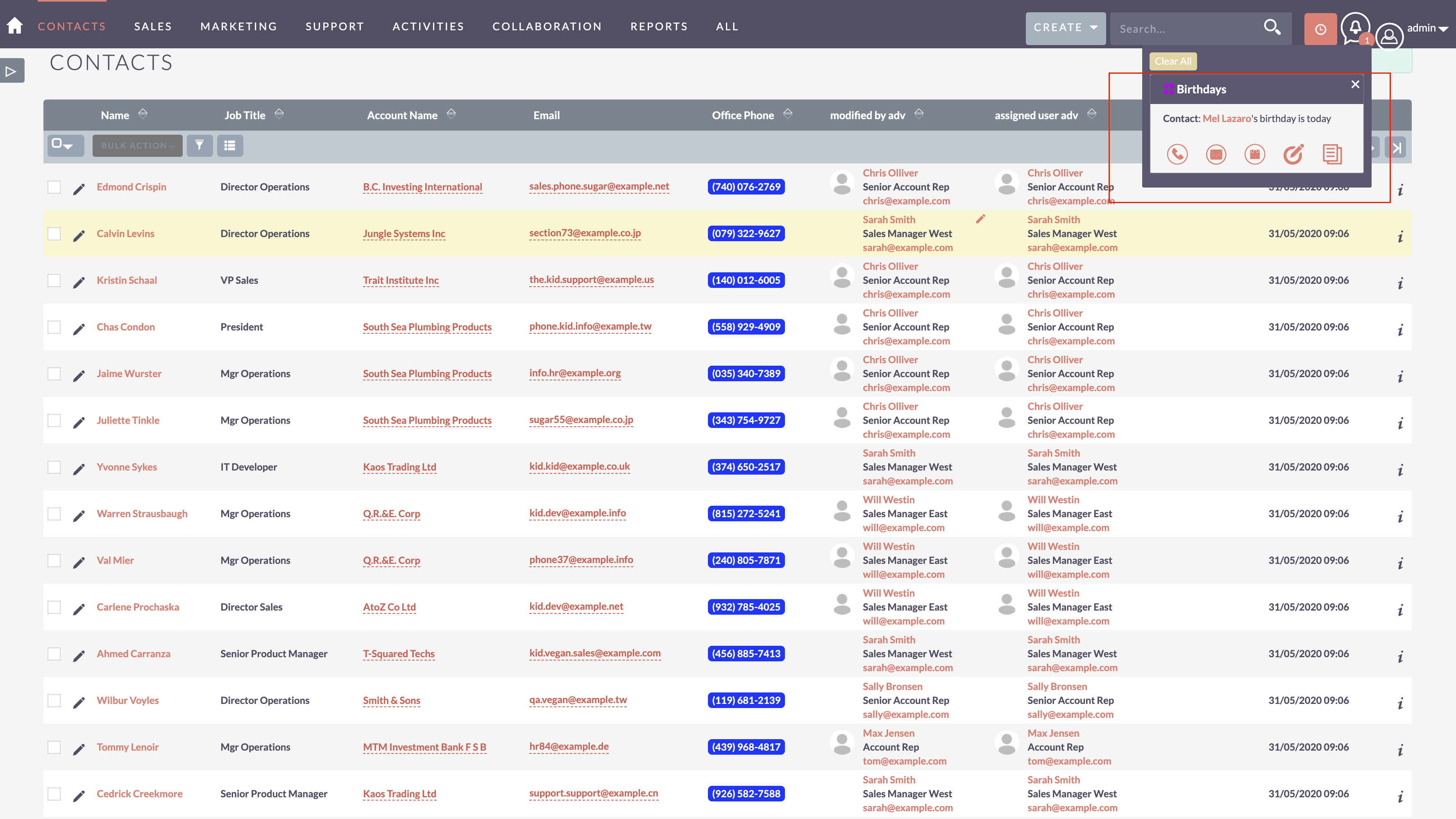 Key Features
Know when your customers' birthdays are happening so you can initiate calls, emails, or other activities to grow your business relationships.
Get reminders for customer birthdays
Quickly create an event related to the customer (Calls, Tasks, Meeting, etc.) or take the initiative to send a happy birthday email to the customer
Easy to configure and start using
Can work with custom modules
Works with all SuiteCRM versions
Watch Video


To learn more about this solution, go to MTS Birthday Reminder or search for "reminder tool."