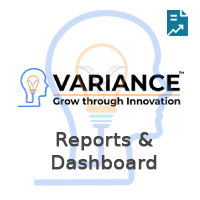 The Report and Dashboard add-on offers an intuitive and powerful set of reporting tools for SuiteCRM. It includes various chart types, summary and detailed reports, plus 2-dimensional layouts with exporting capabilities for popular file types.
Your intuitive, powerful reporting tool for SuiteCRM
Are you working with a lot of data in your CRM in an unorganized manner? Are you tired of getting only summary-level information about your data, which affects the ability to make truly effective business decisions? If yes, then the Report and Dashboard add-on will work perfectly for you.
You may have tried various other reporting tools to integrate with your system which required in-depth technical knowledge, or simply never worked or not offering the view of the report which you're expecting.
Report and Dashboard by Variance InfoTech has many features which are really helpful for you to analyze your data and make quick, easy business decisions. It will help management to quickly see visual reports from various chart options offered.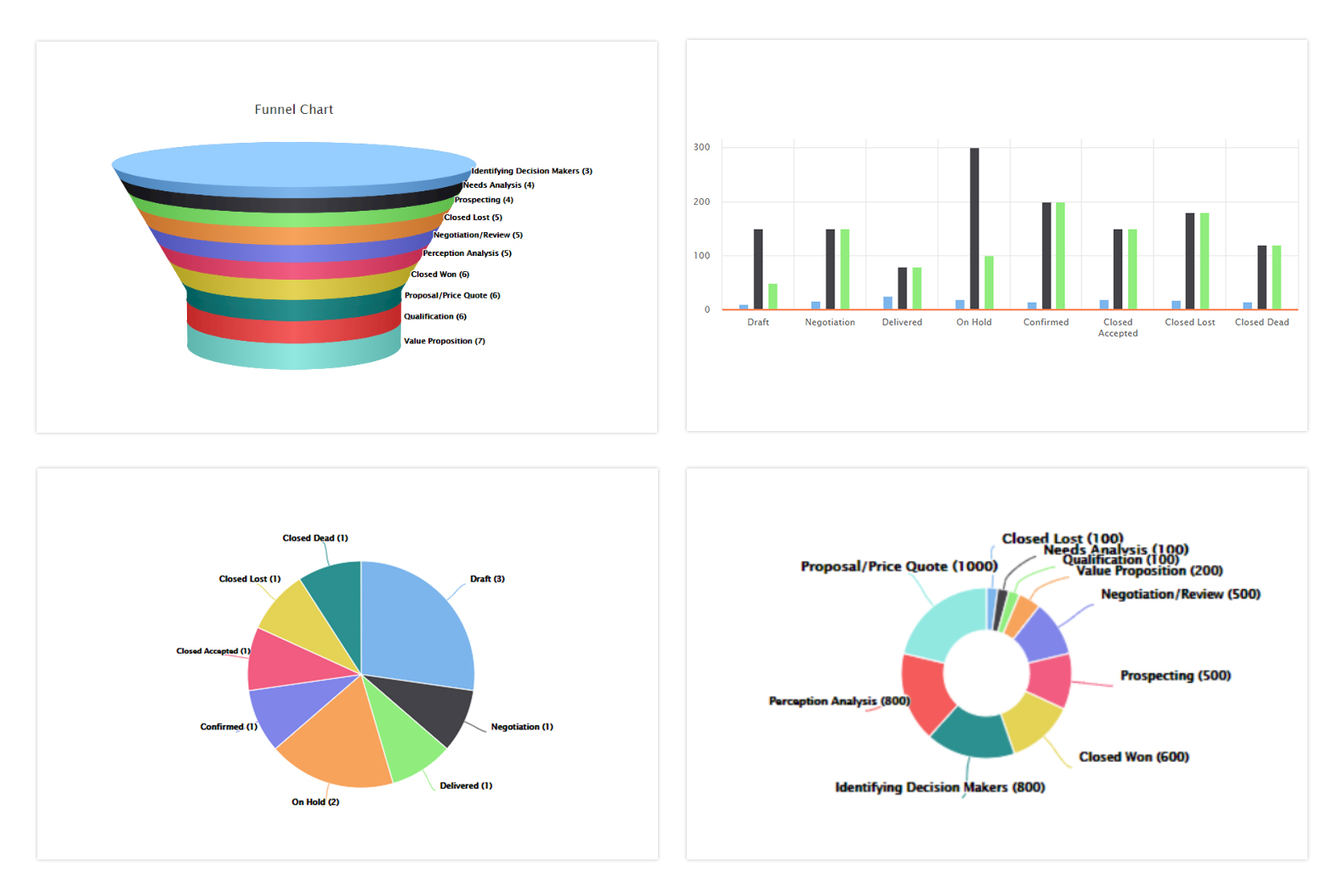 Report and dashboard offer some of the key features which will help you to generate more useful reports out of it.

Key Features
Allows to generate reports from a combination of primary and secondary modules
Supports multiple chart types such as pie, bar, line, stacked bar, stacked column, funnel, donut, pyramid, column pyramid, stacked column pyramid, stacked bar pyramid, and cylinder
Share reports to particular user/group users
Export chart report as a PDF, detailed and 2D widget report as a PDF, Excel and CSV
The Report and Dashboard add-on allows you to send email of all types of reports to users through the Scheduler, which you can configure during the Report and Dashboard set up
Supported all standard and custom modules
Database Compatibility
1) MYSQL 2) MSSQL
Easy to Install and Setup
See more about how it works in our User Guide
See Report and Dashboard in Action
Get in Touch

info@varianceinfotech.com

urvi.variance

Live Chat
Our Online Support Hours: 11:30 PM US Eastern Time to 09:00 AM US Eastern Time 04:30 AM GMT Time to 02:00 PM GMT Time
window.dataLayer = window.dataLayer || []; function gtag(){dataLayer.push(arguments);} gtag('js', new Date());
gtag('config', 'UA-15055879-1');
Supported Versions
7.7.0 to 7.14.0