---
Highlevel Overview
Tired of manually creating new leads? The MTS Email To Customer add-on by Mien Trung Software auto-captures relevant content from inbound emails and creates new leads in your SuiteCRM. Check out the key features below:
Key Features
Monitors your support email inbox and automatically generates SuiteCRM Email to Lead or new target/contact, based on your configuration
Ability to send an email to any users once the new customer has been created
Automatically assign to any users
Ability to convert email to many record in list of Person modules (Lead, Contact, Target, even custom person module)
Watch Video Overview
How it Works
Configuration screen: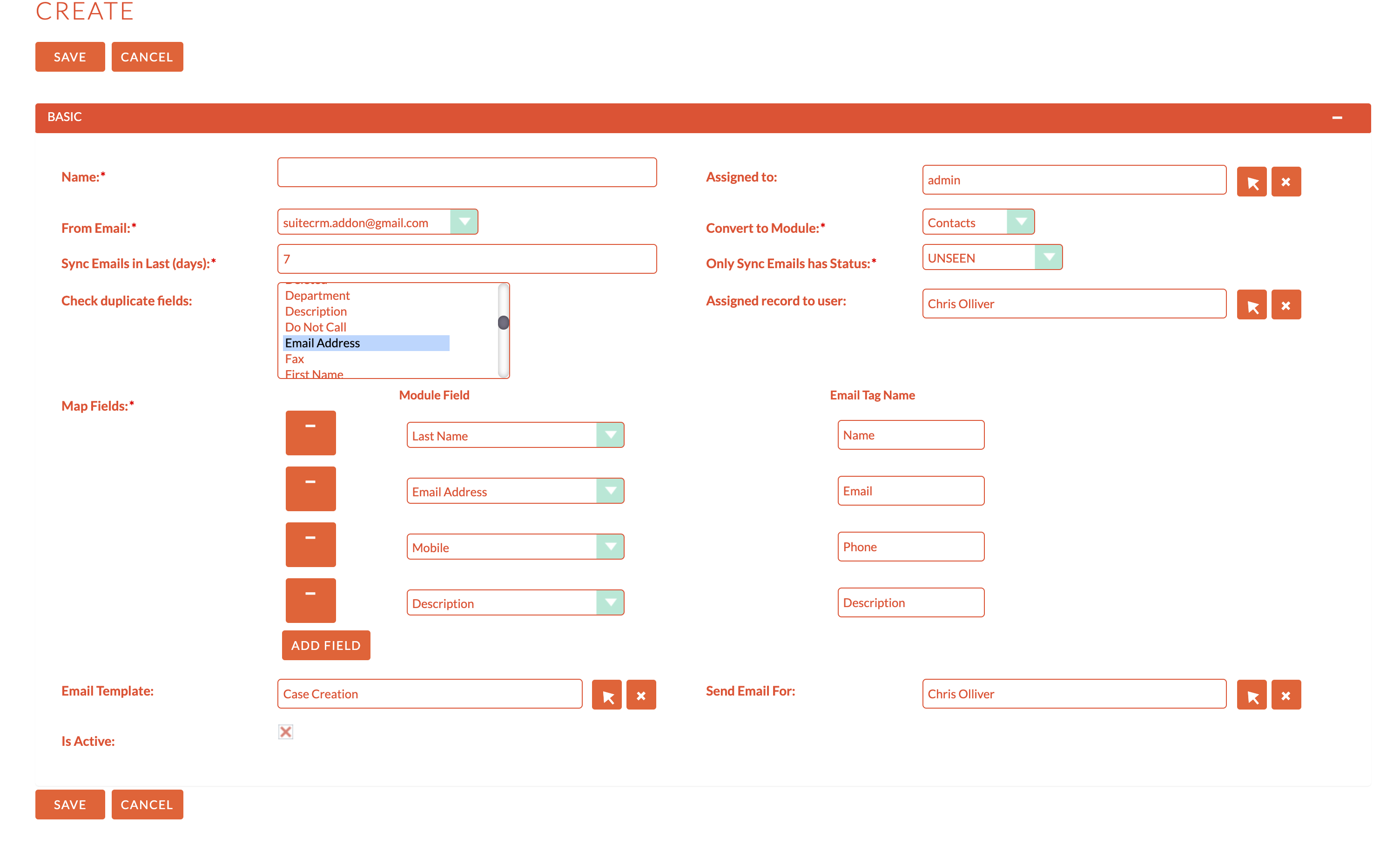 Email format sent from contact form in your website:

New lead created automatically from email in SuiteCRM:

To learn more about this solution, go to MTS Email To Customer or search for "new leads."