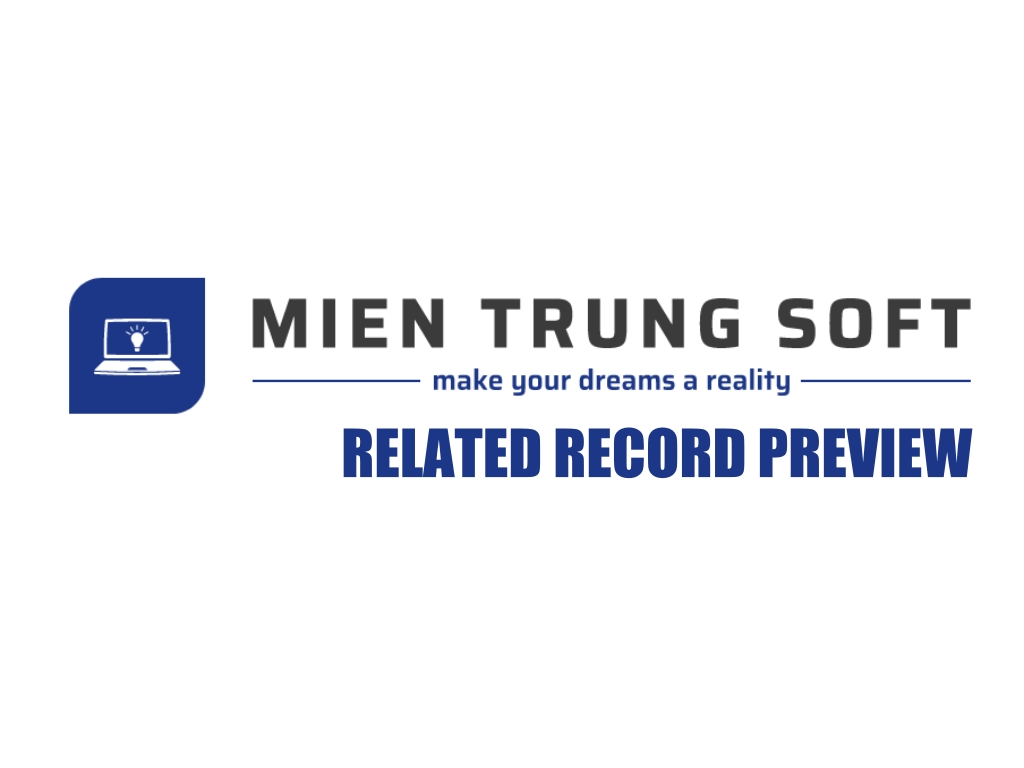 MTS Related Record Preview helps SuiteCRM users view related record information while in List View or Detail View without wasting time opening new tabs. Click the preview-eye icon near Account name to efficiently see more details, all while remaining in the same window.
Conveniently see related record info in the same window.
When your sales and support teams need to quickly check related record information, it wastes time to constantly have to open new tabs to view corresponding details. The MTS Related Record Preview add-on was developed to solve this problem.
Now, one click on the preview-eye icon near a record will activate a pop-up of related content on the right side of the current window. This integration works in List View and Detail View, and also supports all modules. Easily configure the modules you need in the Admin section.
How it Works
General configuration in SuiteCRM: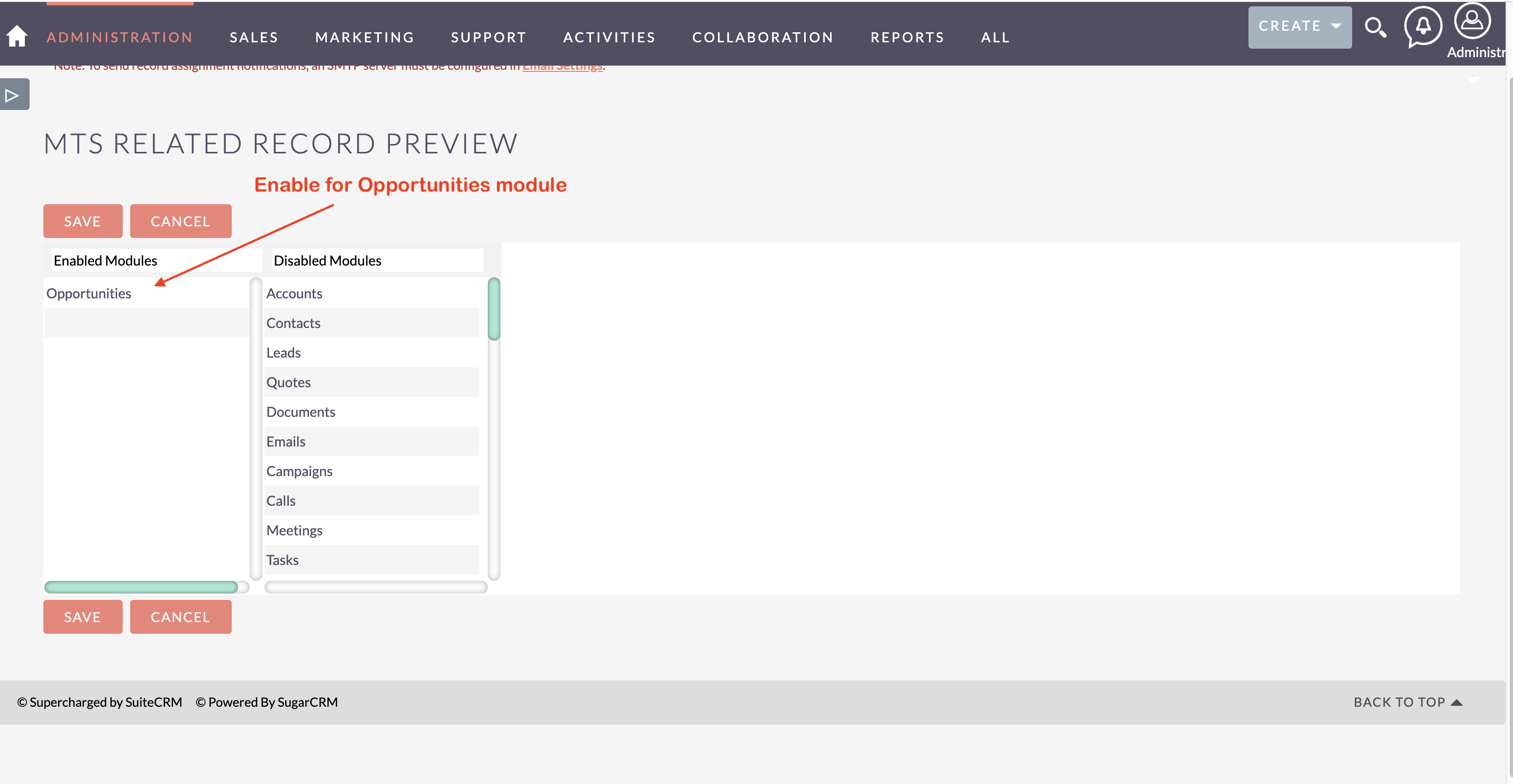 How preview appears in List View: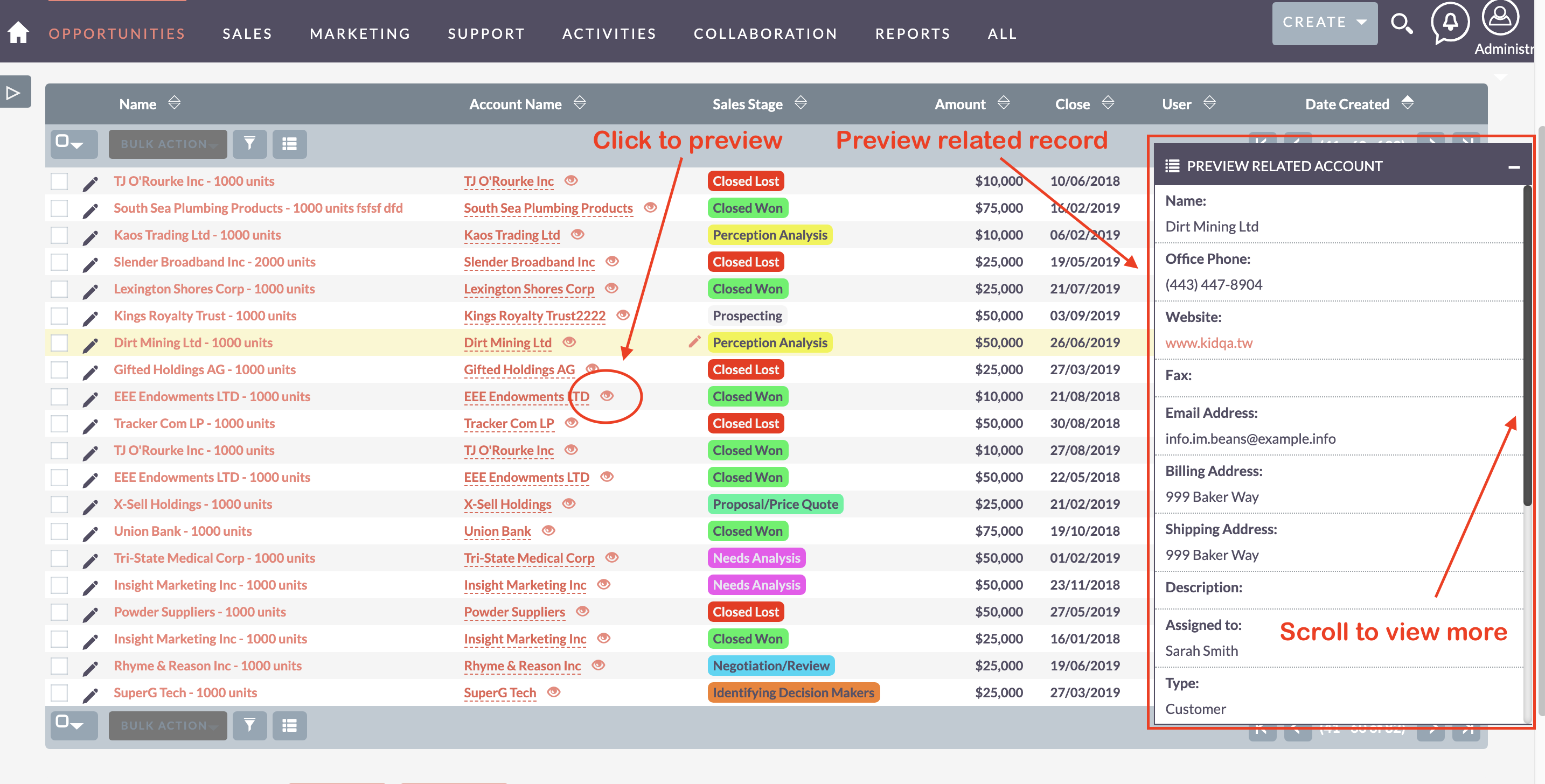 How preview appears in Detail View: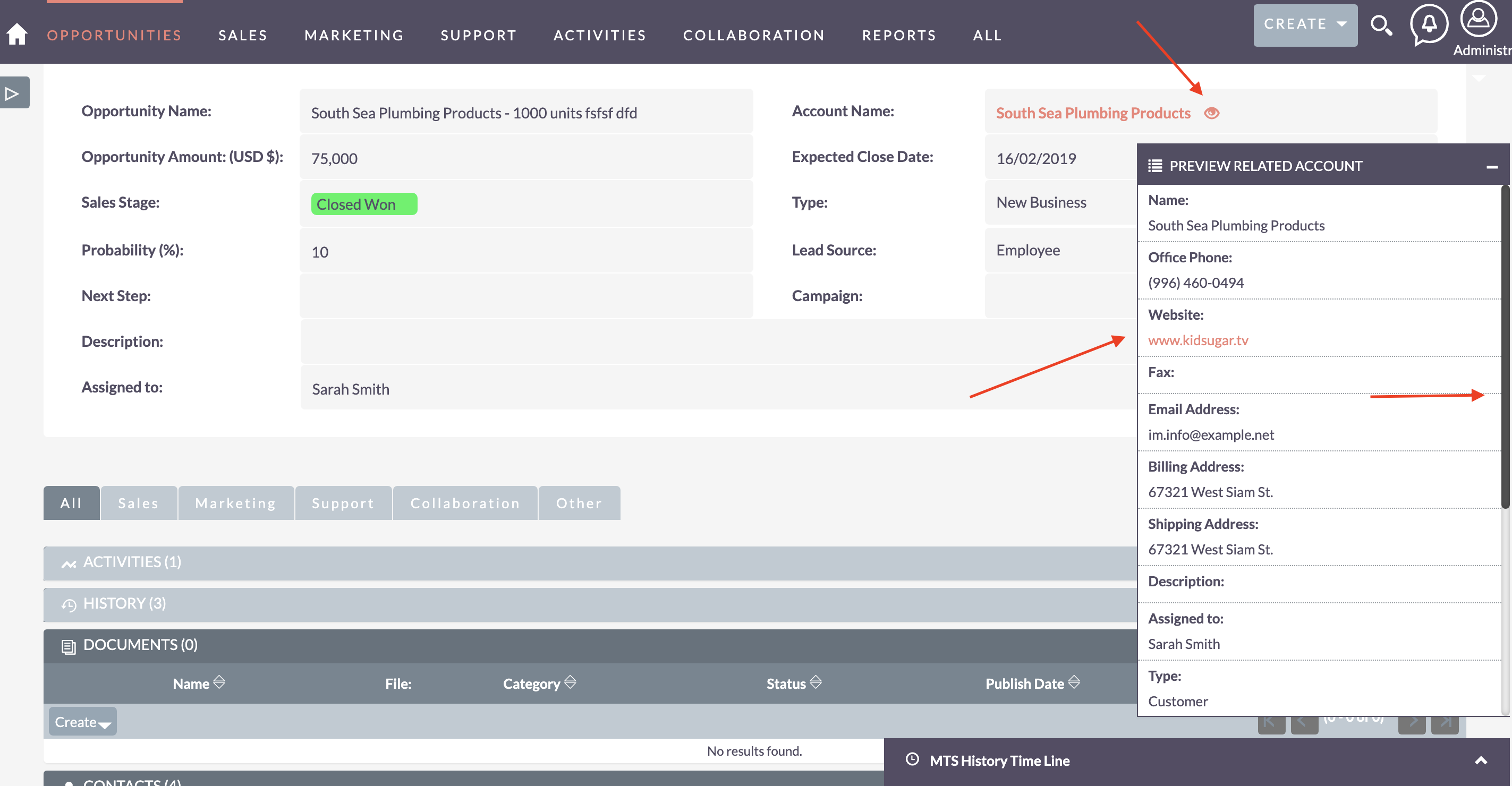 More add-ons to check out:
History Time Line: see everything in a single timeline view MTS Subpanel Search: quick search for any information on a subpanel MTS Field Highlight: highlight important fields, dropdown options on a record MTS Notification: notify users whenever they are assigned a record for any module in app MTS SubPanel Record Counter: count all records in all subpanels when you access into detail view of one record MTS Organisation Chart: uses CRM data to show visual map of business structures and key relationships MTS Subpanel Toggle: display or hide any subpanels in individual modules by the conditions you set
Our website
SuiteCRM Addon team
Supported Versions
7.0.0 to 7.13.1