Organisation chart add-on is a tool graphical collaborative representation of data that assists you to conceptualize their structure or opportunities. Constructing this map together is a great way to discover how your potential customer works and who is involved in opportunity decision making process
Organisation chart add-on is a tool graphical collaborative representation of data that assists you to conceptualize their structure or opportunities. Constructing this map together is a great way to discover how your potential customer works and who is involved in opportunity decision making process
Organisation Chart is diagrams of a hierarchy of nodes, commonly used to portray superior/subordinate relationships in an organisation or people involved in opportunity decision making process.
Base on chart you can know who is contact you can whom are taking to.
Diagram is drawn based on "Reports To" field in Contacts module.
Key Features
Visualize the reporting structure of your contacts with organisation charts
Easily see who a contact reports to within Contacts
Screenshots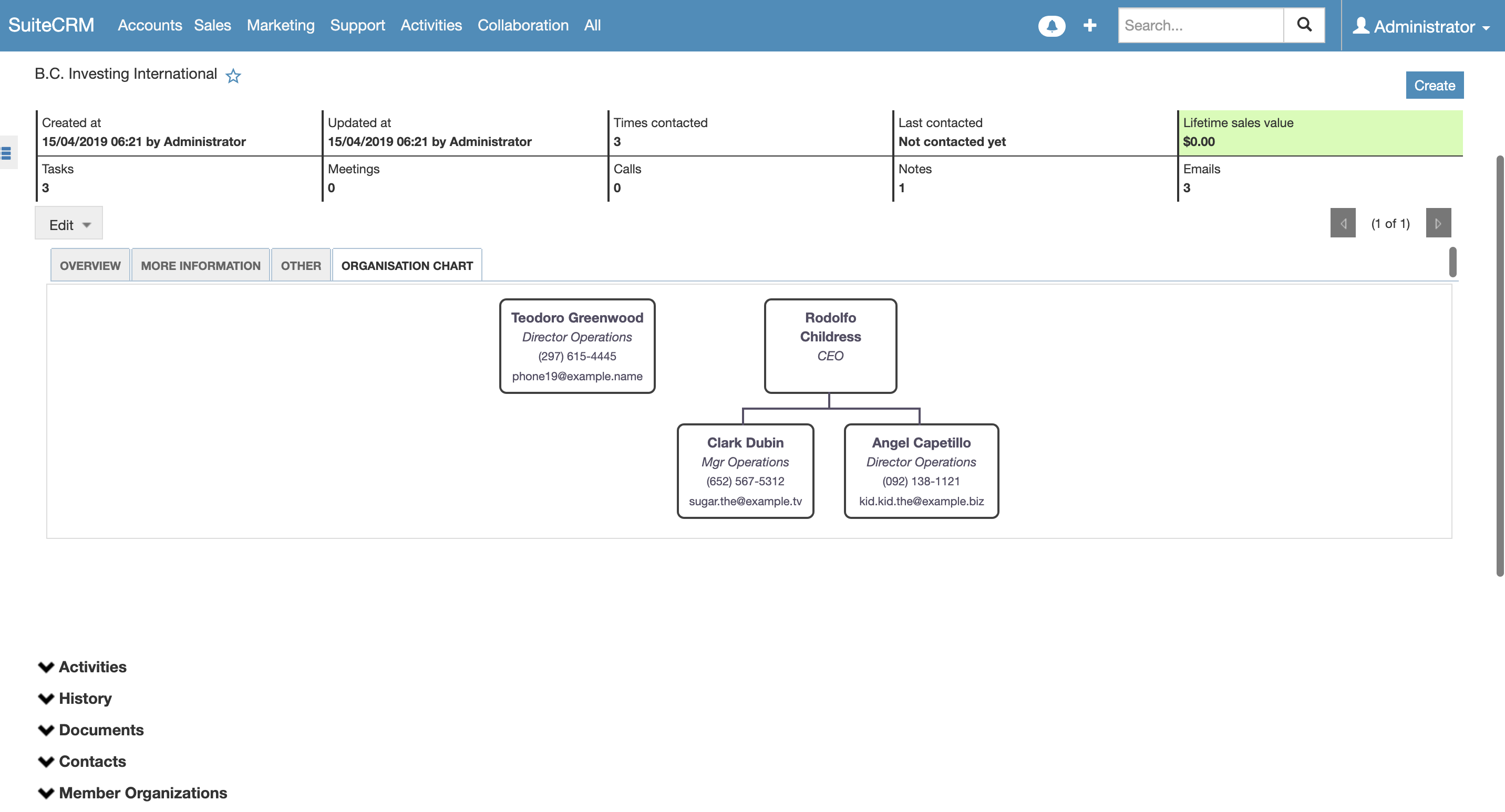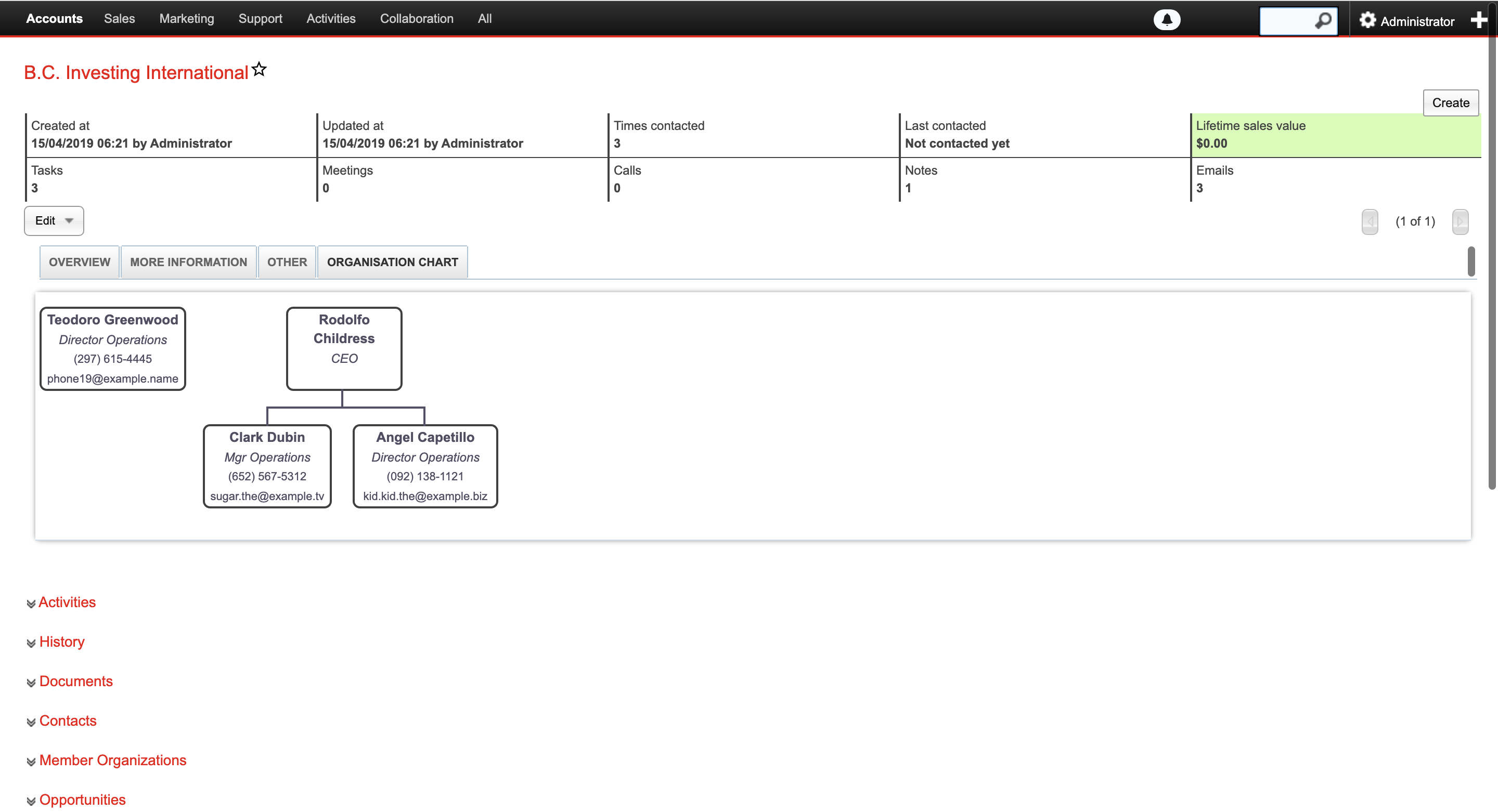 Supported Versions
7.0.0 to 7.11.10