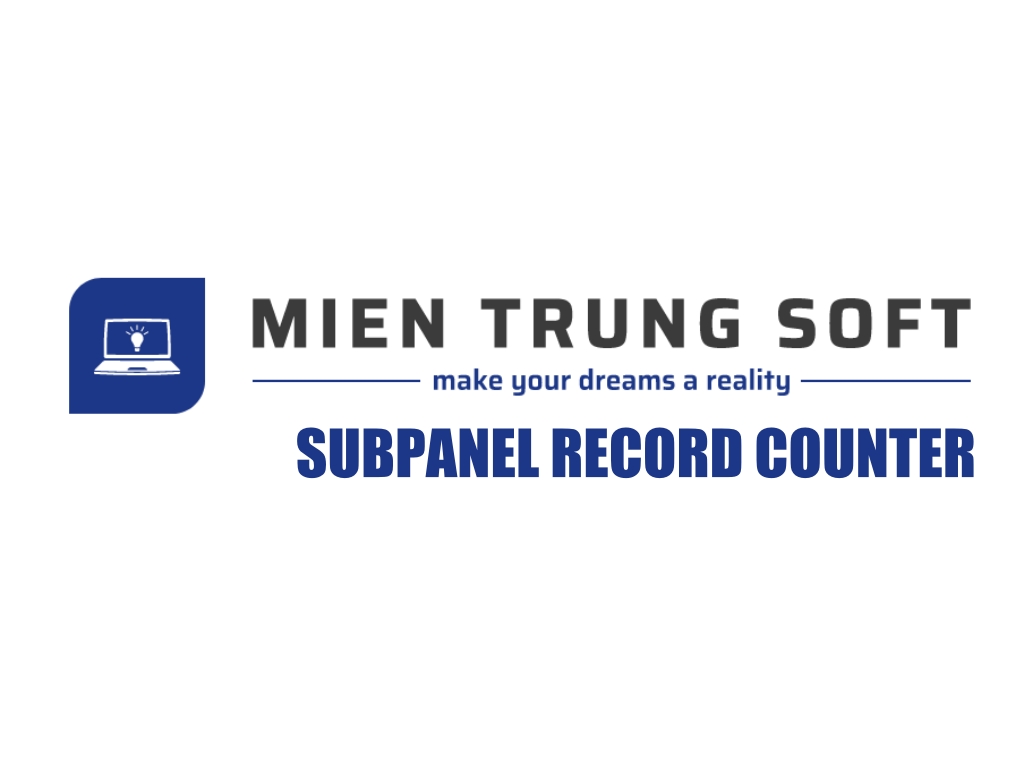 MTS SubPanel Record Counter enables SuiteCRM users working in Detail View to see the number of records in every subpanel upfront, saving the time it takes to click on each subpanel to understand the amount of related information inside.
Know Amount of Related Details in Subpanels
While MTS SubPanel Record Counter may be a simple add-on, it's a major timesaver for businesses. When your team needs to make a quick decision to close a sale, imagine the hassle of clicking on every single subpanel in Detail View to check the current record's related information. This helpful tool was developed to show the total number of records near the subpanel title, so you can know before you click through, or avoid checking subpanels with no amount of related information.
Key Features
Displays counts of all records in subpanels from Detail View
Supports all SuiteCRM themes (SuiteP, SuiteR, Suite7)
What the tool can do for your SuiteCRM subpanels:
Easy configuration – just check the box to start using it!

More add-ons to check out:
History Time Line: see everything in a single timeline view MTS Subpanel Search: quick search for any information on a subpanel MTS Field Highlight: highlight important fields, dropdown options on a record MTS Notification: notify users whenever they are assigned a record for any module in app MTS LineItems: link your products and services to the Opportunities module
Our website
SuiteCRM Addon team
Supported Versions
7.0.0 to 7.13.1