---
MTS Related Record Preview helps SuiteCRM users view related record information while in List View or Detail View without wasting time opening new tabs. Click the preview-eye icon near Account name to efficiently see more details, all while remaining in the same window.
Highlevel Overview
When your sales and support teams need to quickly check related record information, it wastes time to constantly have to open new tabs to view corresponding details. The development team at SuiteCRM Addon designed MTS Related Record Preview to solve this everyday problem.
How it Works
Simply click on the preview-eye icon near a record to activate a pop-up of related content on the right side of the current window. This integration works in List View and Detail View, and also supports all modules. Easily configure the modules you need in the Admin section.
See how MTS Related Record Preview appears in different views: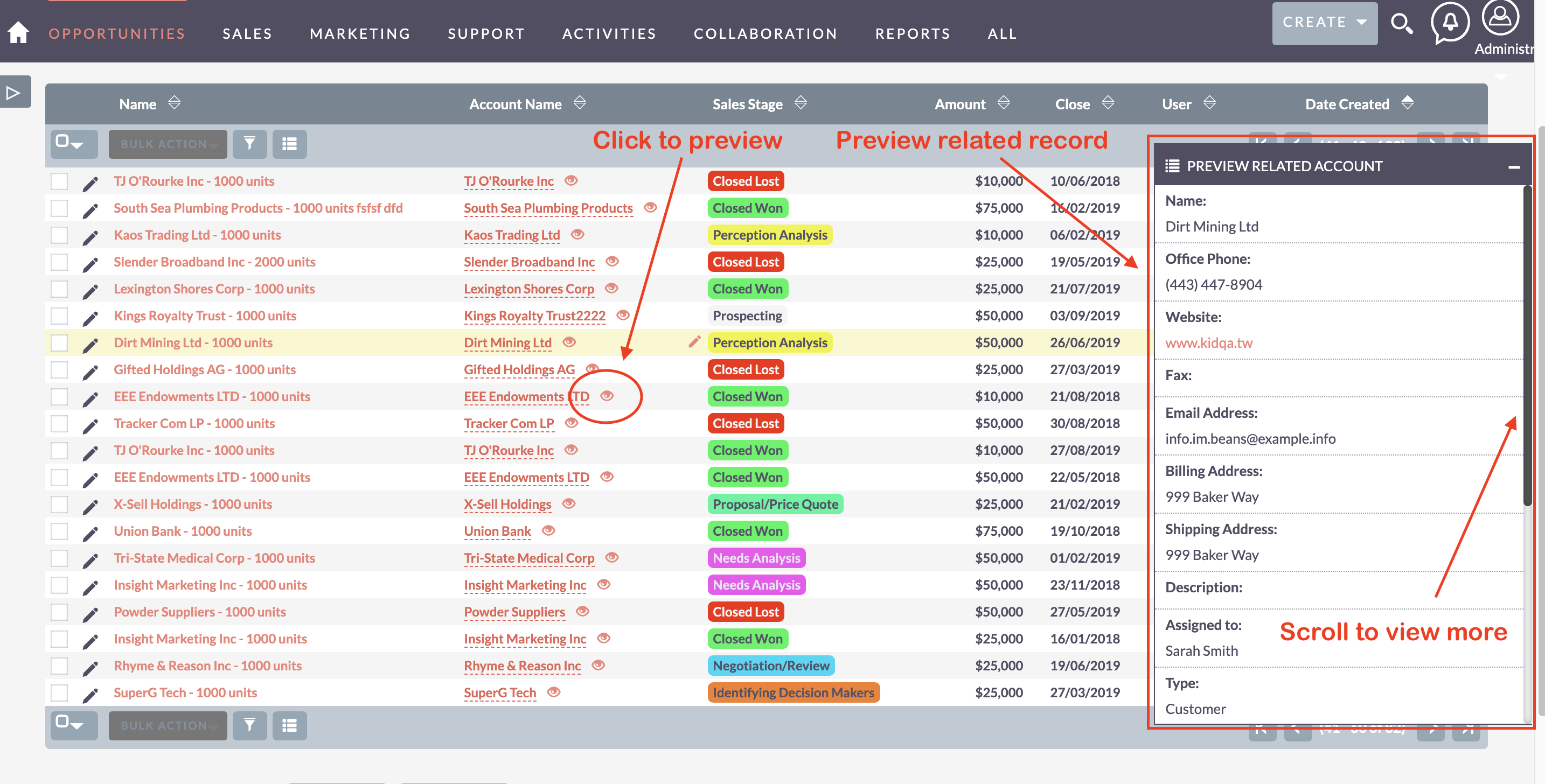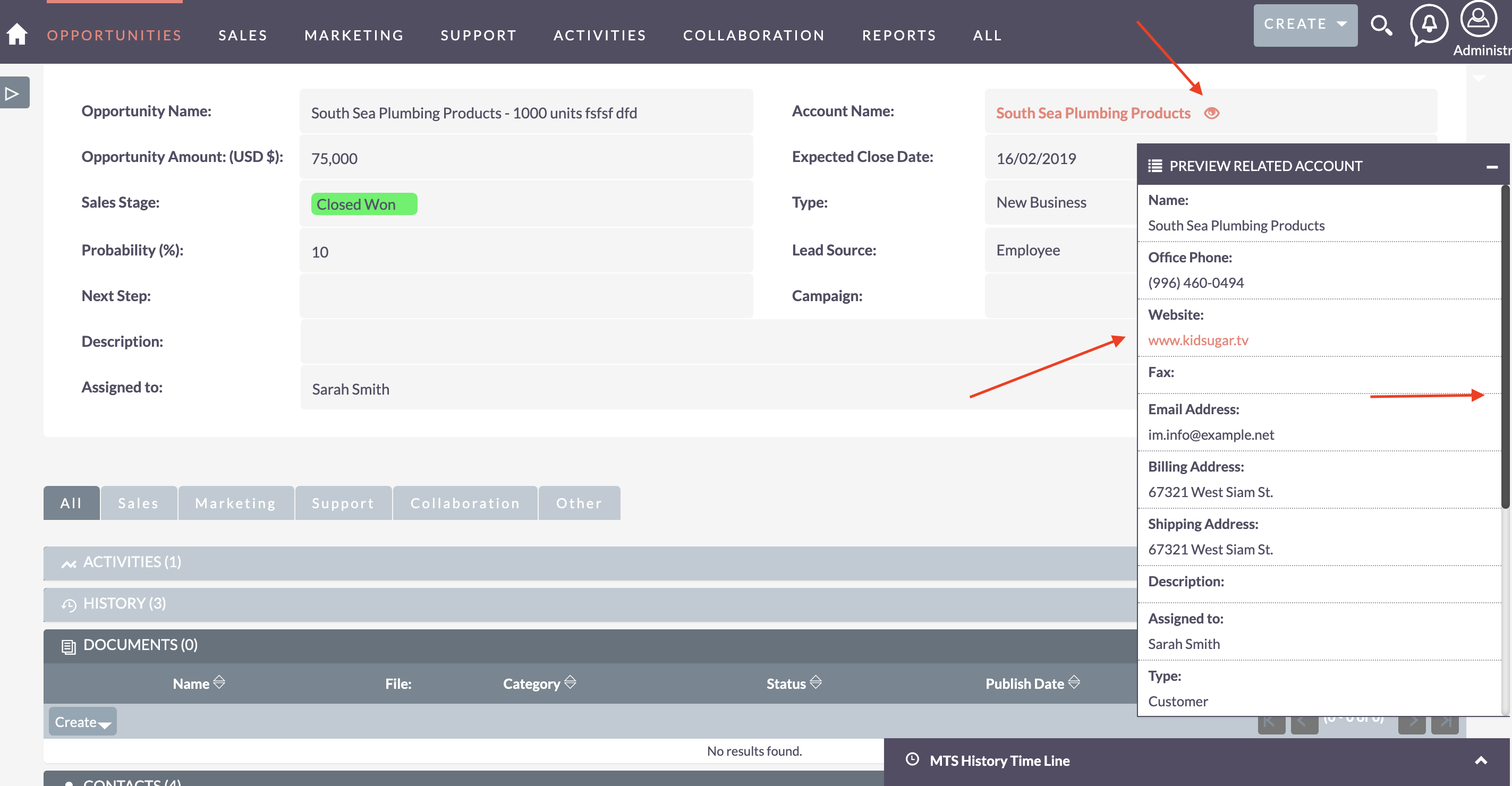 To learn more about this solution, go to MTS Related Record Preview or search for "related records."